I love RED. It makes me think of lips, red lips, red lipstick; a strong woman and wartime posters. Of buying red lipstick on a Friday afternoon as a pre-weekend perk-up (someone else, not me, because I don't really wear red lipstick - except I did on my wedding day - Mac Ladybug).
This collage is a homage to red lips.
When I started looking through my cuttings and clippings for images of lips I thought of The Rolling Stones and then the song 'Mixed Emotions' began playing in my head and I had my title, theme, anchor point, surface detail: buttons.
Button your lip baby, button your coat, let's go out dancing, go for the throat...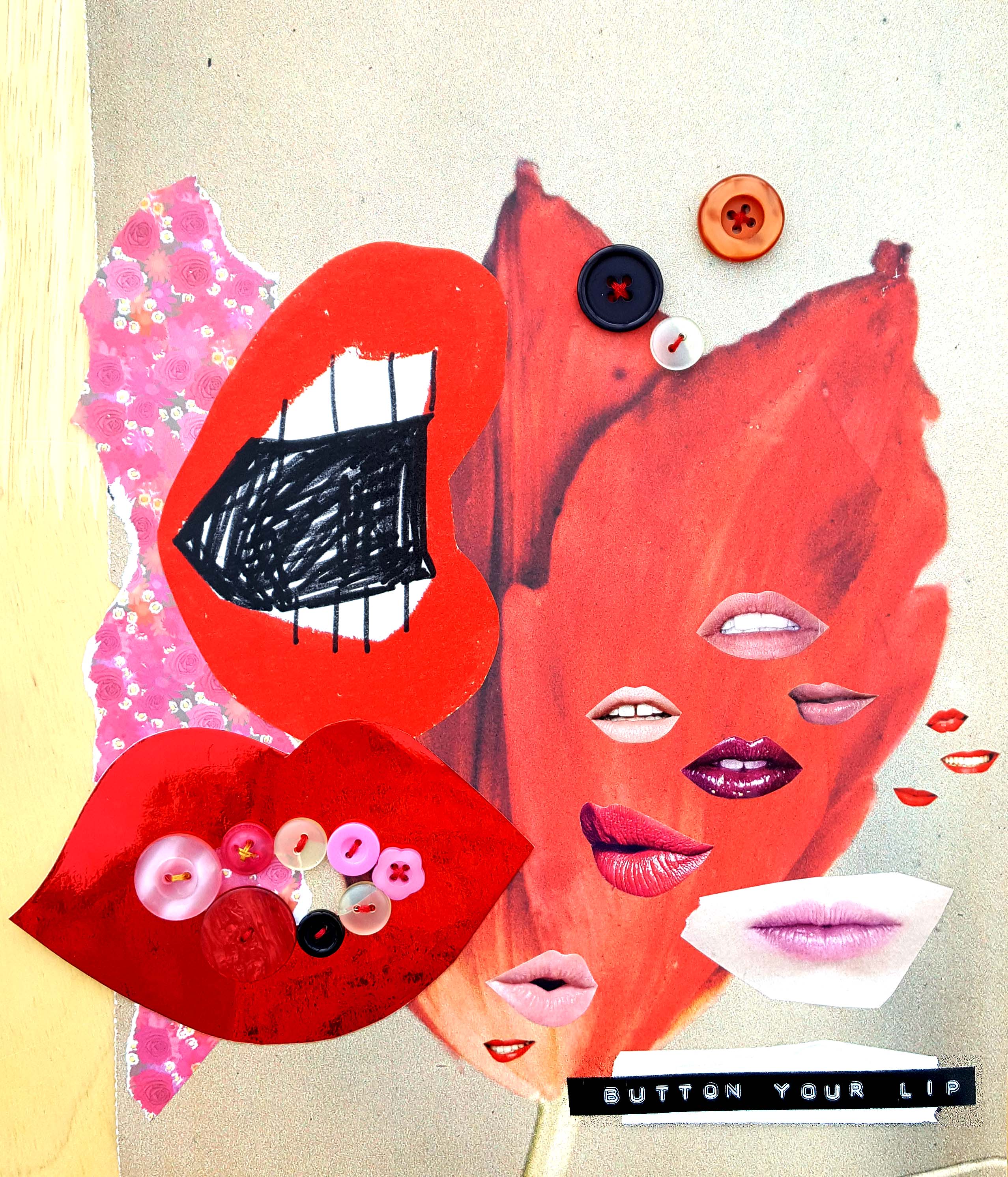 I have buttons in abundance. Jars of them. Tins with them hiding in the bottom. My Nana's button box.
I used to sew all the time and people used to give me buttons from their old family heirloom biscuit tins and sewing tins, but alas my precious collection has been gathering dust the last few years. It was a real delight then to go hunting for some vintage buttons for this collage.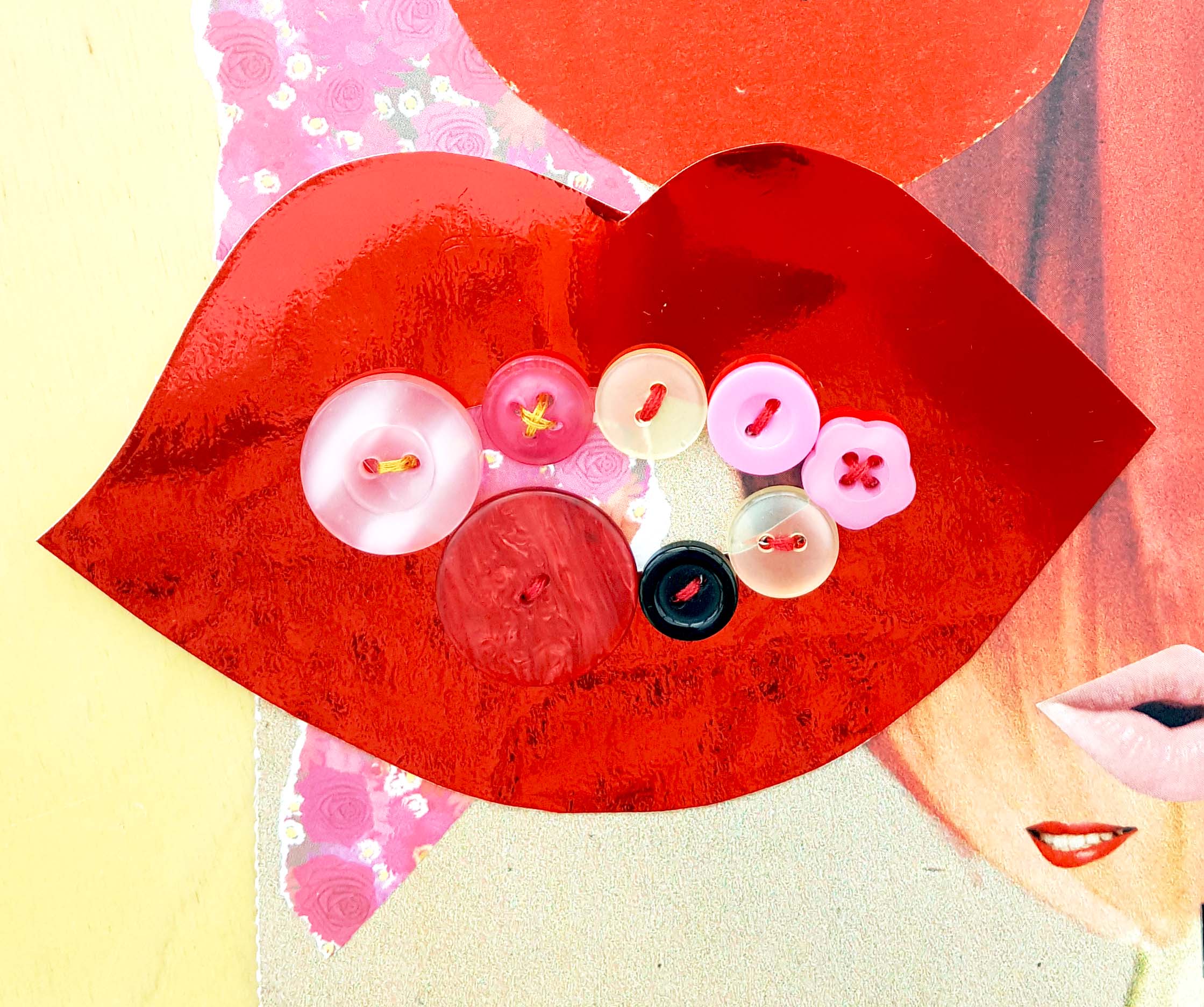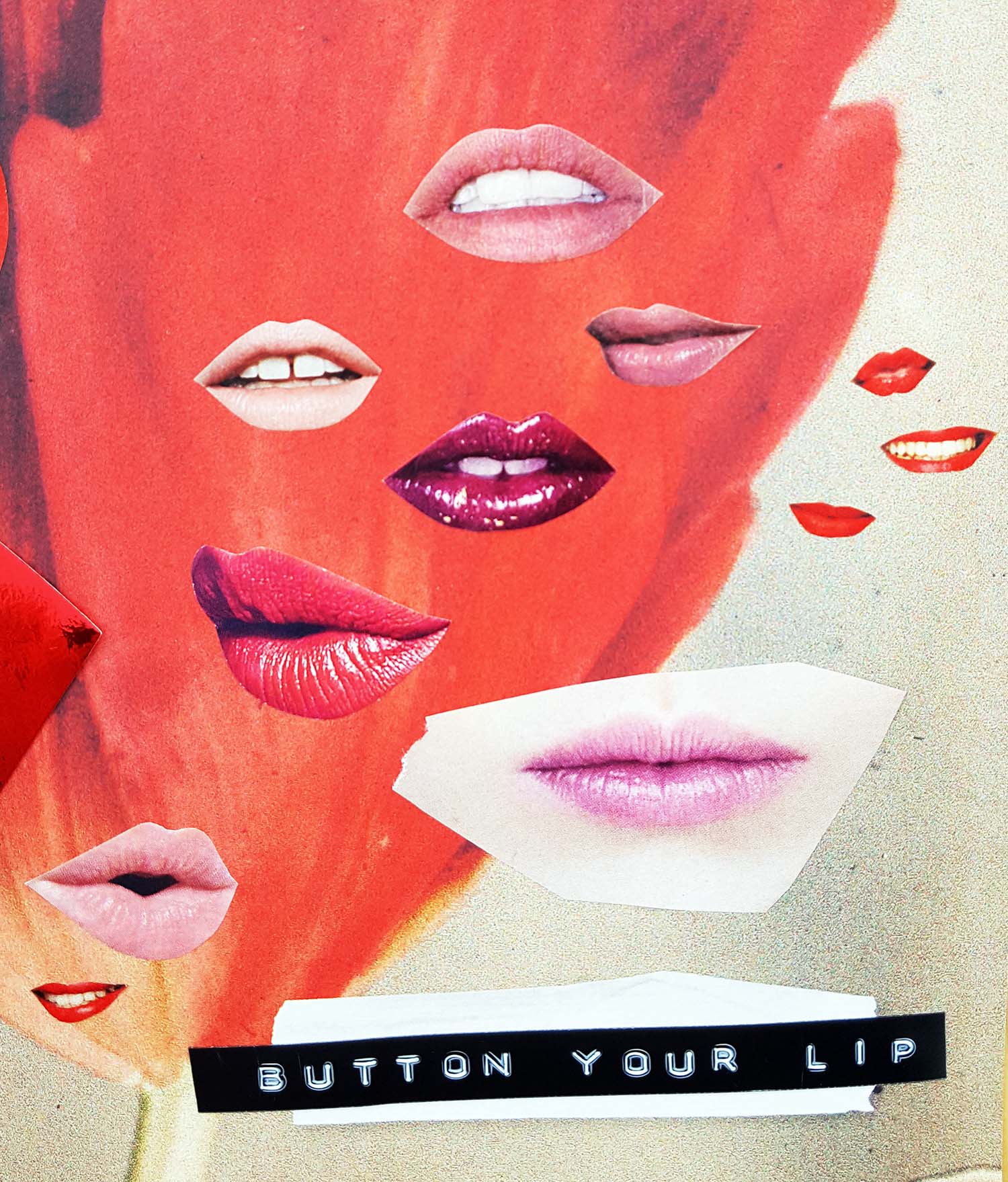 Would they have been around in the era of The Rolling Stones? I think they would. Well I'm pretty sure, anyway.
I was going to apply lipstick and kiss the page as a final touch, but it would have got all smudged and it felt like maybe a step too far?
There's enough lips here and I'm trying to learn when to stop, when to put the scissors and the glue down.
Find out about The Collage Club and join in...here's my BLUE and YELLOW collages.
Meanwhile:
Let's grab the world By the scruff of the neck And drink it down deeply And love it to death

Lyrics from 'Mixed Emotions' by The Rolling Stones