Today I'm proud and honoured to be exhibiting at the PaisleyMake Maker's Market in Paisley Abbey, showcasing my collection of Paisley-inspired surface pattern designs on fabric and in print.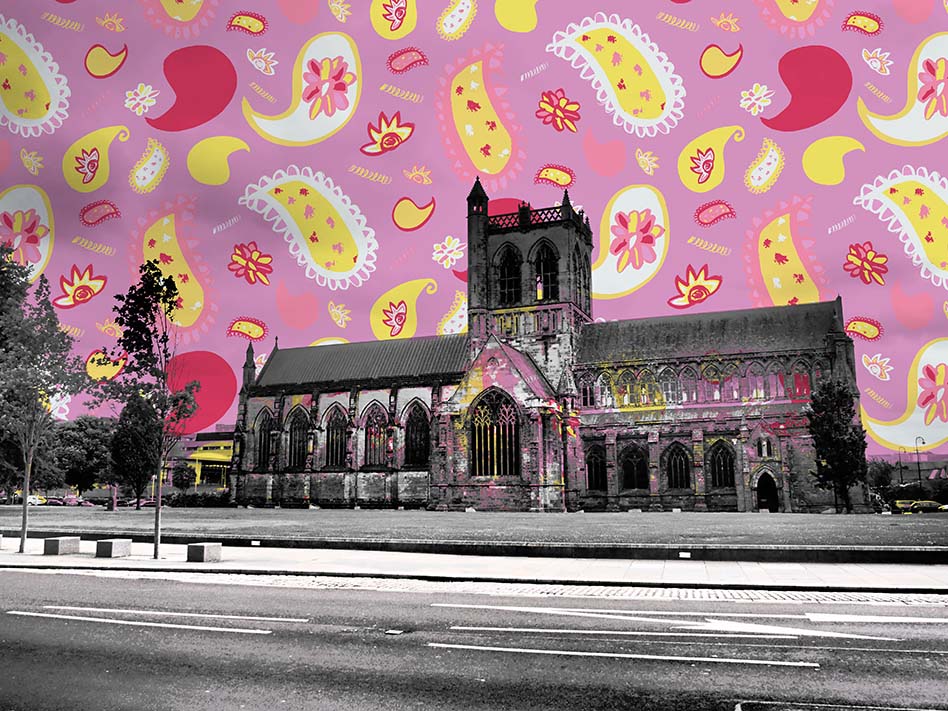 Organised by Scotland Re:Designed (SRD), the Maker's Market is part of the Sma' Shot Day festival celebrations which includes a host of other events across the town.
As a local girl with Paisley on my doorstep, it was an opportunity not to be missed!
I posted last year about my adventures 'behind the scenes at the museum', where I was able to view archival looms, fabric and weave designs at Paisley Museum and how much I wanted to design my own surface pattern concepts inspired by what I had seen.
My current collection is only the tip of the iceberg in terms of the ideas and material I have to work with, but so far I've used familiar and iconic Paisley motifs such as the floral teardrop, the Old Coat's Mill Tower and illustrative versions of the lions that were on show at key locations across the town last summer: the 'Pride of Paisley'.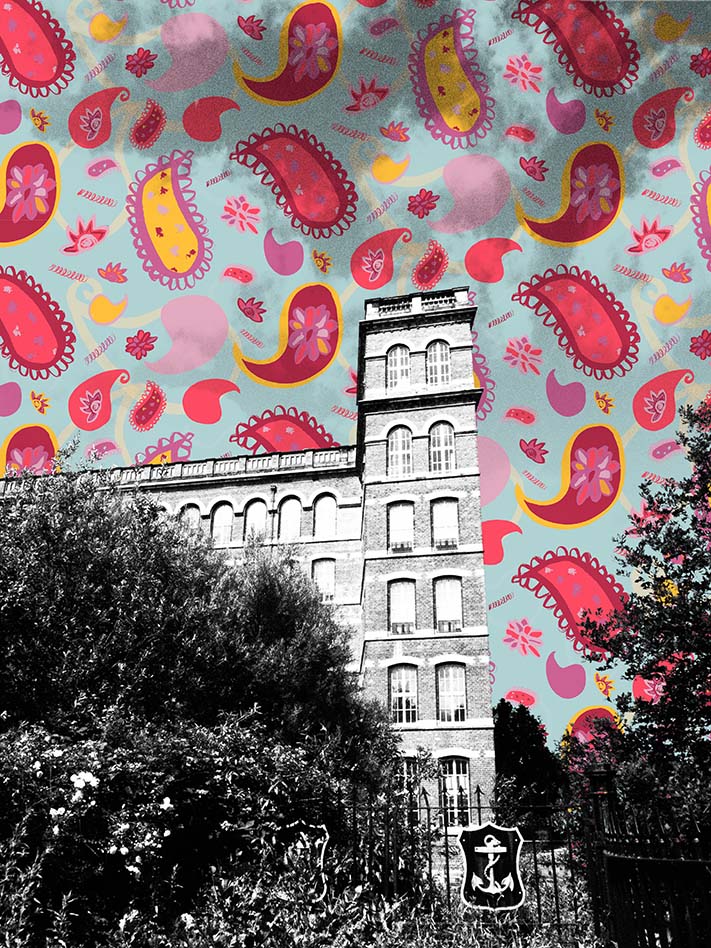 For some of the palettes I've used colours from the designs I was able to view in the archive, which feels like another nice tie with Paisley's past and heritage.
There's plenty more work to be done, but for today, pop on down to Paisley-town and join in the celebrations. And, if you were as curious as I was...
The Sma' (or small) Shot was a cotton thread which bound all the colourful weft threads into the warps of the world-famous Paisley Pattern shawls.
I love this! And you can say what you like about Paisley, but it's always been a colourful place stuffed with culture and commerce. Today it's going to be even more so.
The sun is shining too, but just in case, I designed a pattern called 'Paisley Umbrellas' using hand-inked motifs: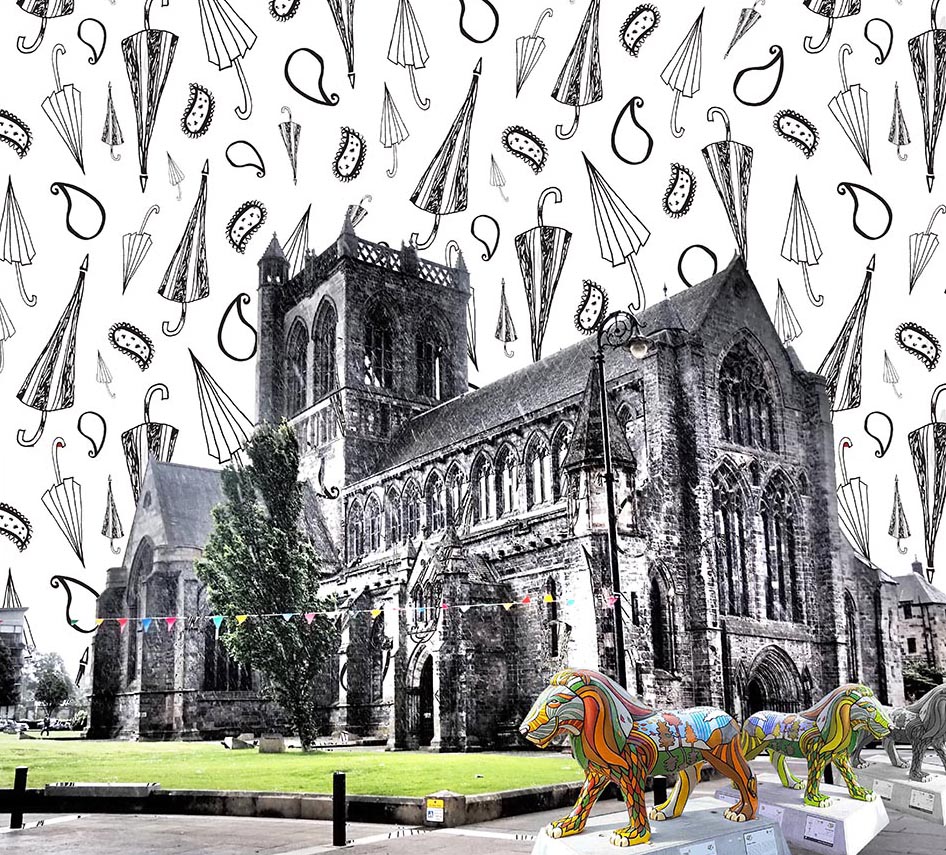 The PaisleyMake Marker's Market and exhibition runs from 1pm-5pm, today.