Yesterday I went 'behind the scenes' of Paisley Museum's pattern archives as part of the PaisleyMake festival of creativity and design celebrations. For a student of textiles and a lover of all things pattern, it was catnip and Christmas come early. (Cue selfie with a loom!)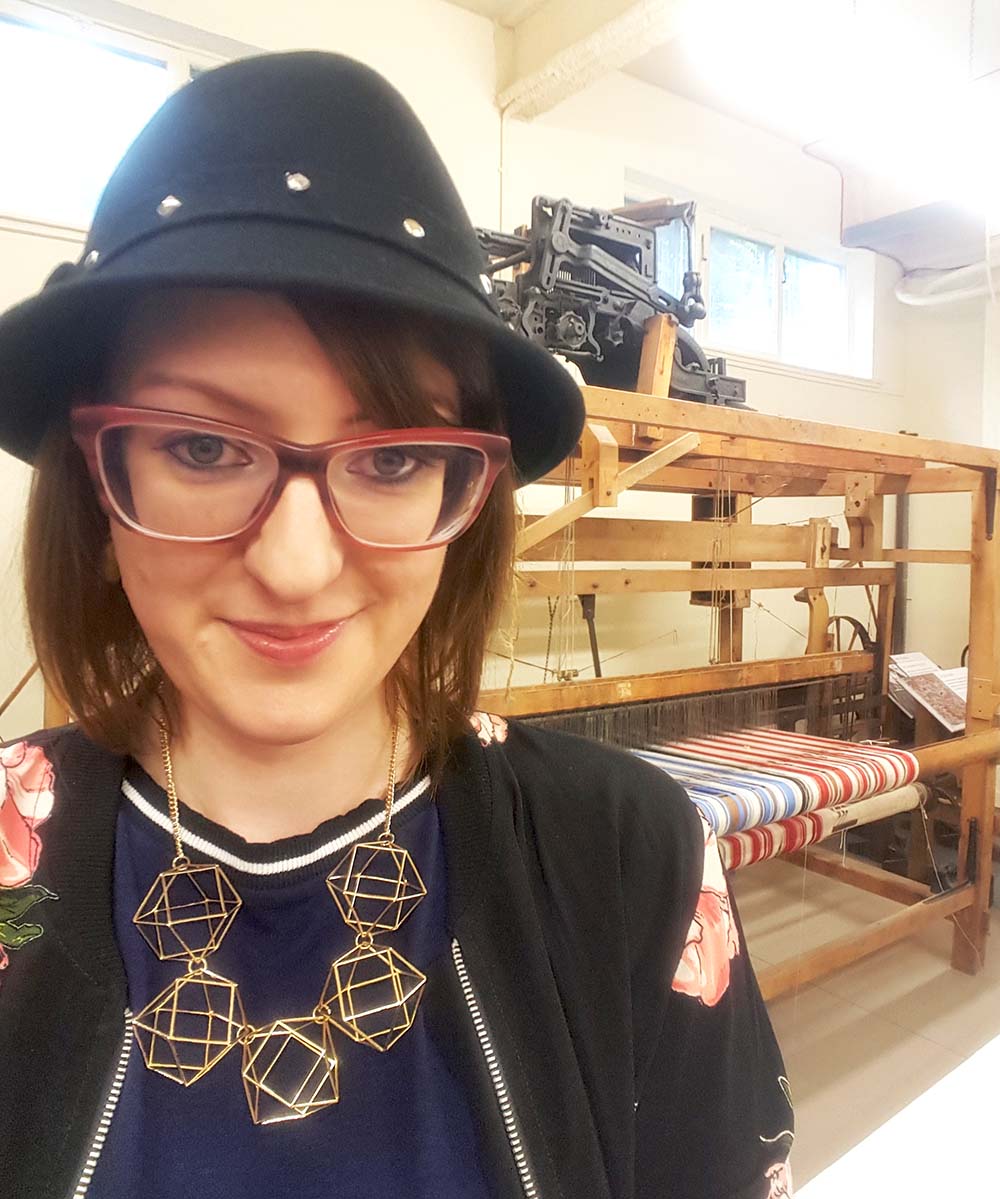 As the Paisley2021 City of Culture UK bid gains momentum, the spotlight is on Scottish designers as they showcase their wares in Paisley Abbey for the PaisleyMake festival in partnership with Scotland Re:Designed.
As part of the showcase, experts from across the fashion and textile industry are speaking on topics such as innovation, collaboration and smart textiles. (Find out who and when.)
Being a local designer myself, I was delighted to get a sneak-peek, and was drawn to this colourful stand featuring designs and prints by Mairi Helena.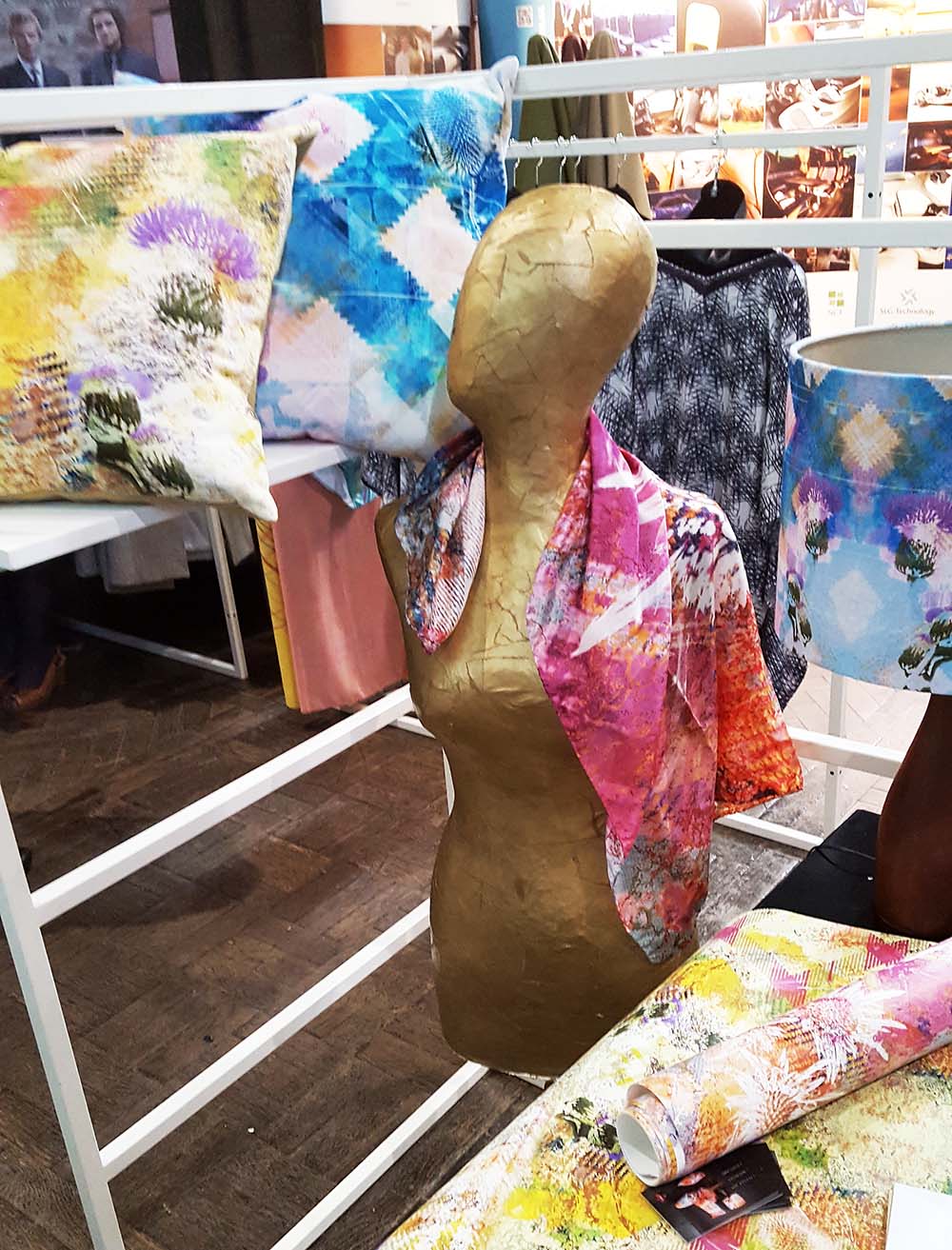 The hat and glove sets by Green Thomas lured me with their patterns, and the 100% lambswool scarves had me thinking: hello autumn accessories.
Other designers selected to exhibit include: Barbra Kolasinski, Natasha Marshall, Rebecca Torres, Niki Fulton, Pea Cooper Millinery, Vonne Alley and Siobhan Mackenzie. (Full list plus links.)
The place to be is Paisley Abbey in the heart of the town, flanked by one of the many colourful lions for the Pride of Paisley summer art trail. 
The striking Paisley-pattern weave on these decorated pillars create a really eye-catching entrance to the Abbey - thank Dyane Lanez of Tout Petit.
I love a bit of yarn-bombing but maybe this is weave-wrapping?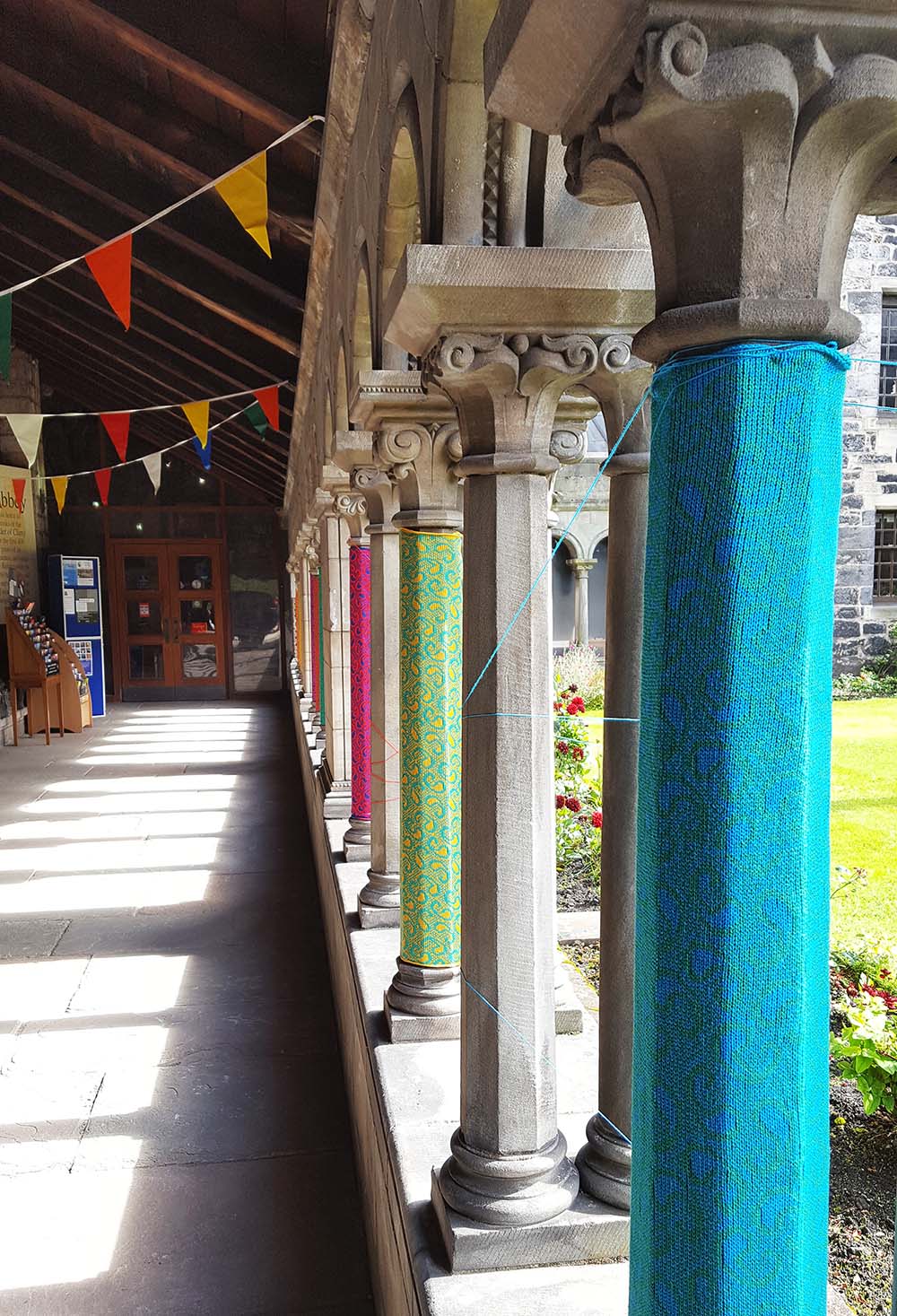 And while the focus is on modern innovations, and for many people tartan is the first thing that leaps to mind as the go-to Scottish textile, it's hard to imagine today's Paisley town-centre as a once-thriving textile hub, home to hand-weavers threading the intricate design of the now-infamous 'floral teardrop' into shawls that were sold around the world.
Paisley Museum's design archives proffer an inspirational legacy for a new generation of artisans and designers to reconnect with Paisley's many treasures, perhaps re-working the 'Paisley pattern' or the 'Paisley print' for the modern era of fashion and textile design?
I intend to rise to this challenge and will be drawing (literally!) my inspiration from the early European and Indian influences, as well as key motifs from the Art Deco and Art Nouveau movements.
I look forward to featuring more of the archival pattern books that Dr Dan Coughlan, Curator of Textiles at Paisley Museum, was kind enough to share, but for now I'll leave you with some more creative inspiration from the Scotland Re:Designed showcase - until 3rd September 2016.

Rings by Others Are.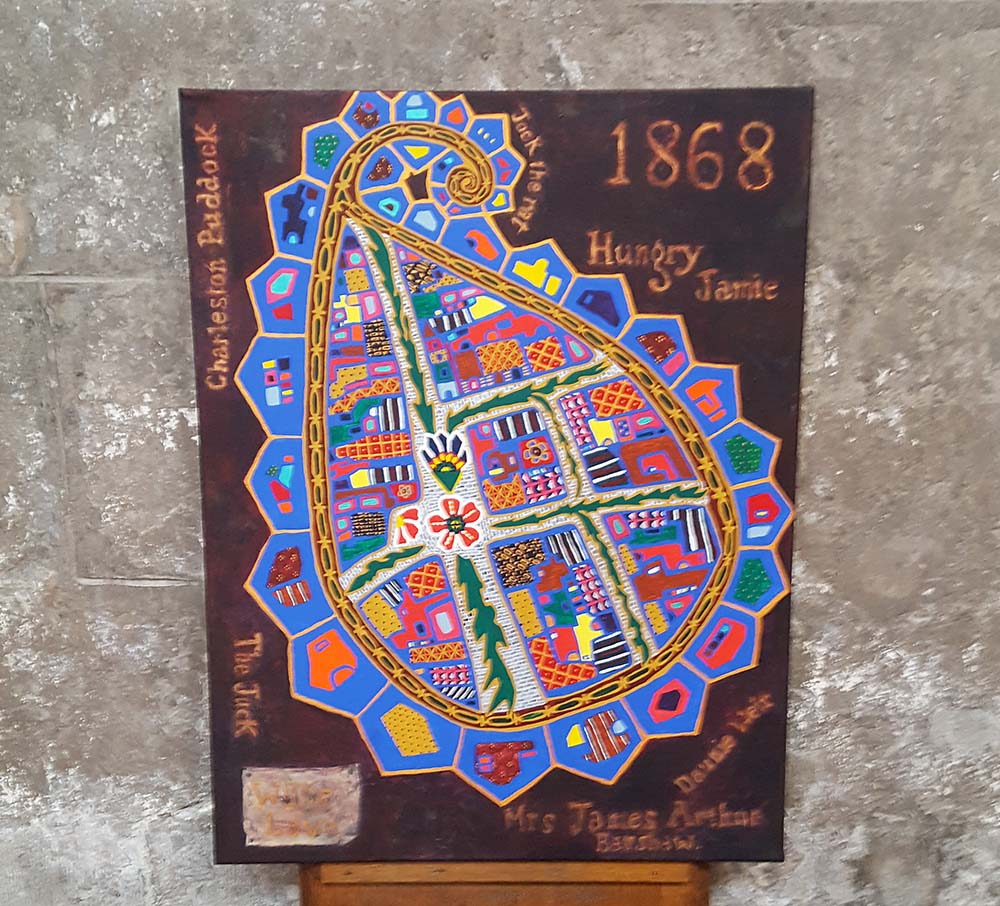 Intricate Gatekeeper Art by Lil Brookes.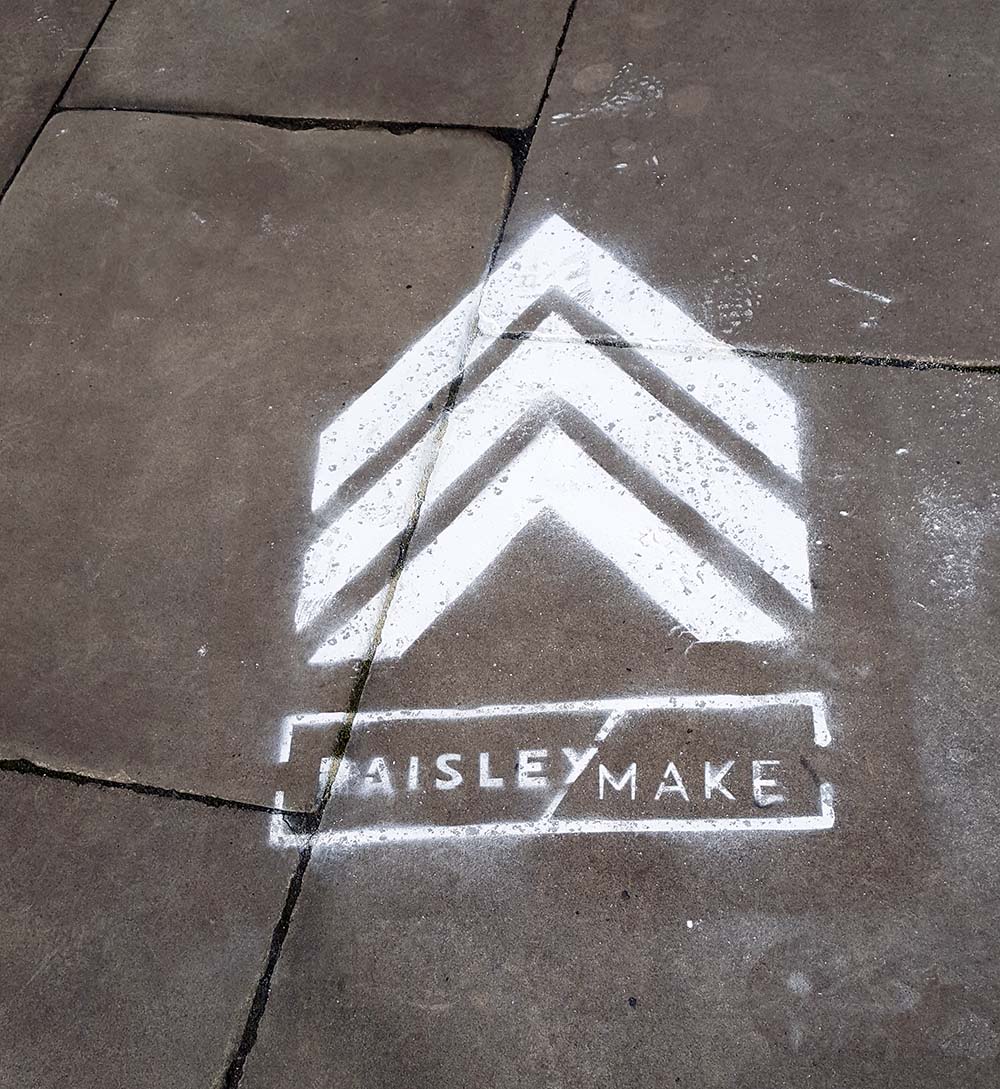 NB: Although I was lucky enough to attend a local Blogger Preview to the collections at both Paisley Museum and the PaisleyMake showcase, this is not a sponsored post and all thoughts are my own.