I discovered these bright and inspirational postcards in a vintage shop in Glasgow. I love their happy, heightened colours depicting faraway hills and snow-capped mountains, trees, rivers, clouds, valleys, tulips, foliage and greenery.
And I particularly love this message, sent/franked on 16th July 1975 from Burton on Trent by a Mrs Fowler: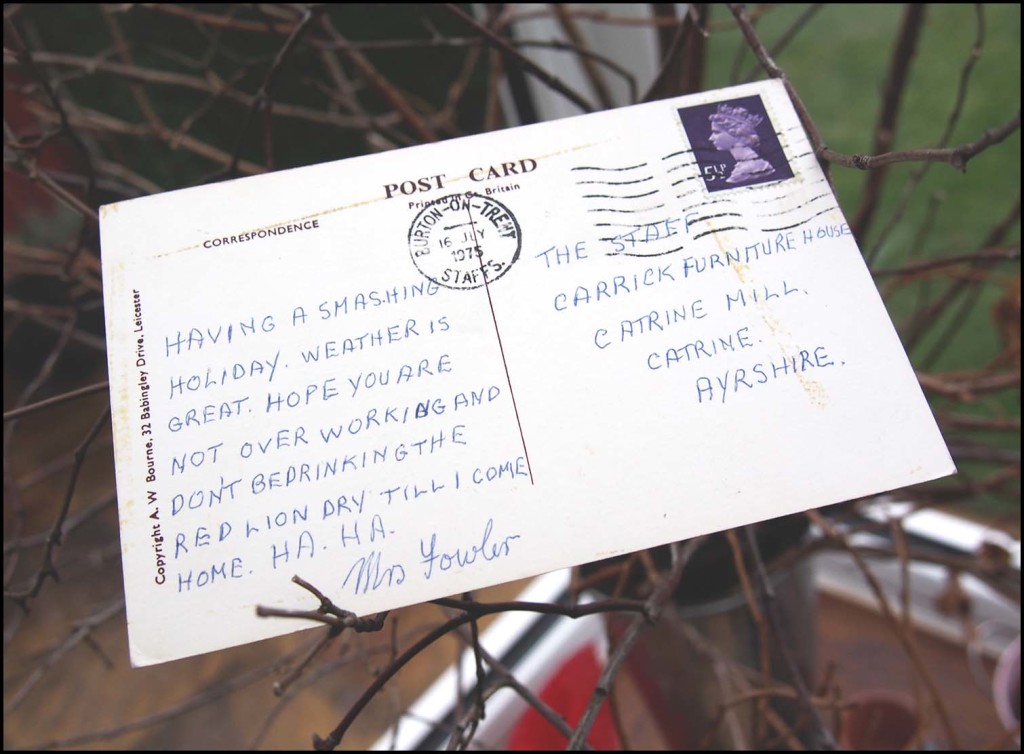 Having a smashing holiday. Hope you are not over working and don't be drinking the Red Lion Dry till I come home. Ha. Ha.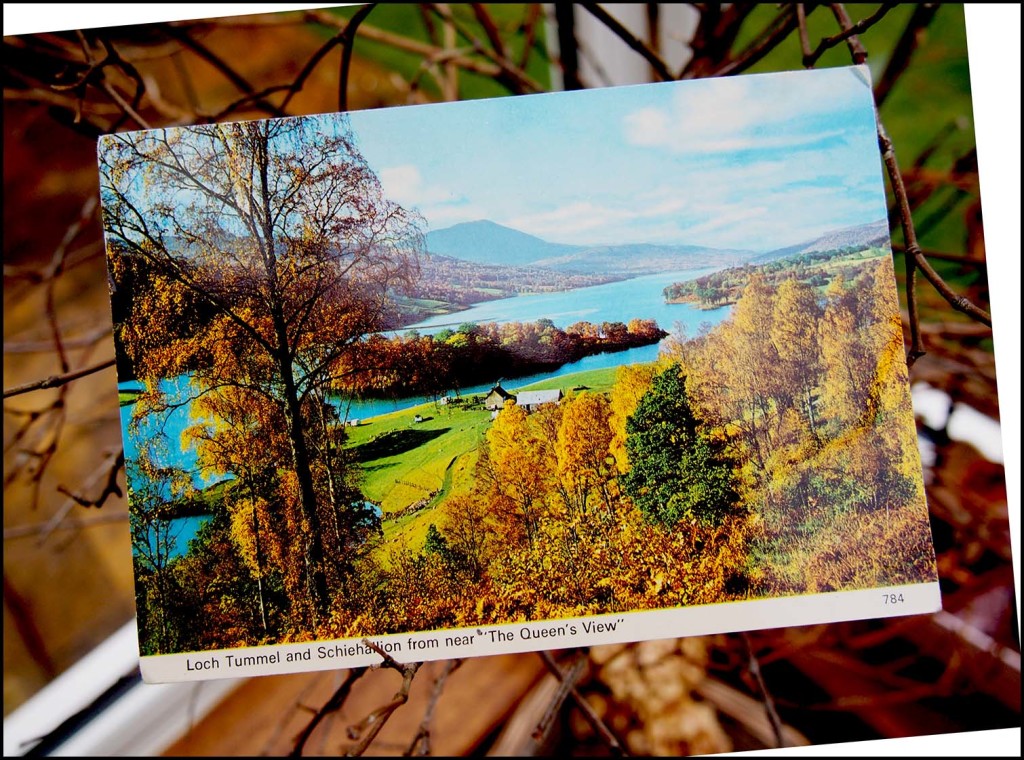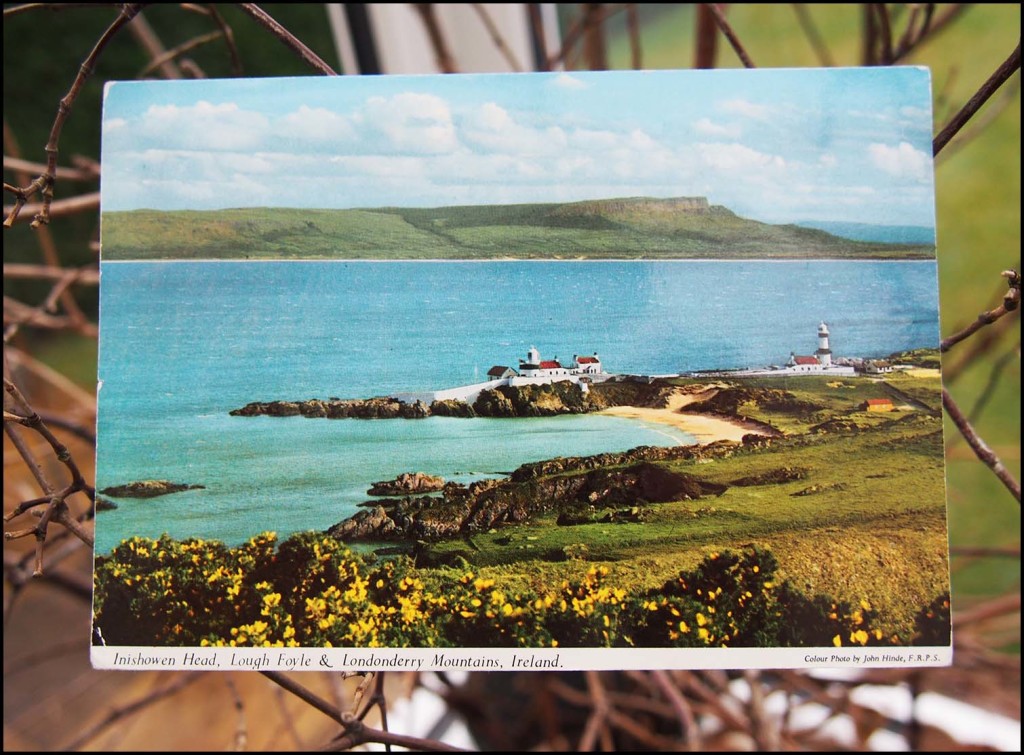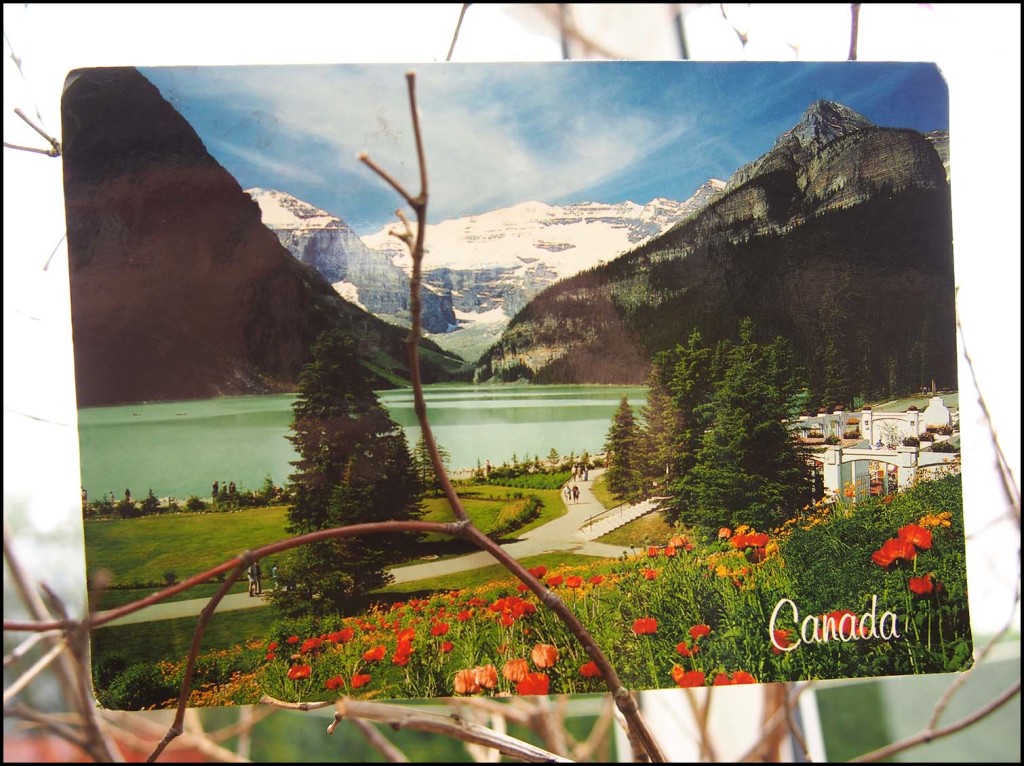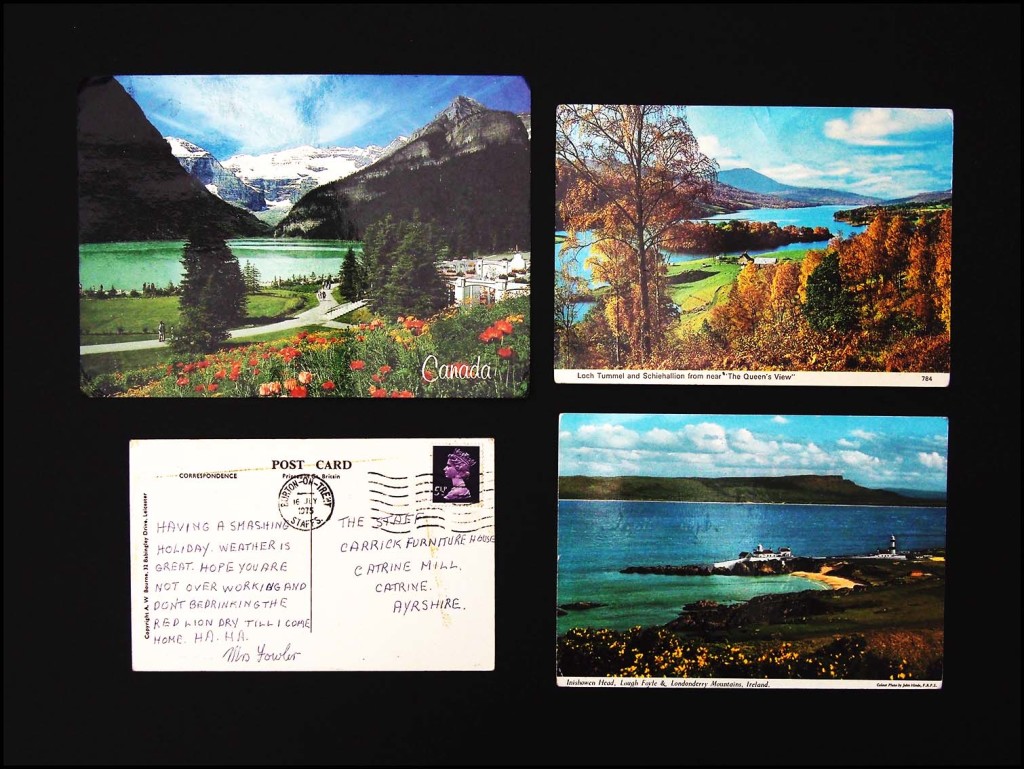 I've written about vintage postcards before, on my blog The Magpie Diaries.
Do you collect vintage postcards?
It's such a lovely thing to find postcards from a place you live, know or have visited yourself. In just a few lines so much can be revealed, as 'Mrs Fowler' proves.
I really hope that the sending of postcards is not a dying art.