I don't care what they say about Darjeeling; for me Matcha is the champagne of teas.
It's dark and green and brooding, all those bubbles bursting with antioxidants, mysteries swirling around like in a bottom-less fairy-tale pond. It takes time to make and I love the slow, meditative process of warming the bowl, adding the water, mixing up an effervescent paste. Sometimes I add a splash of milk.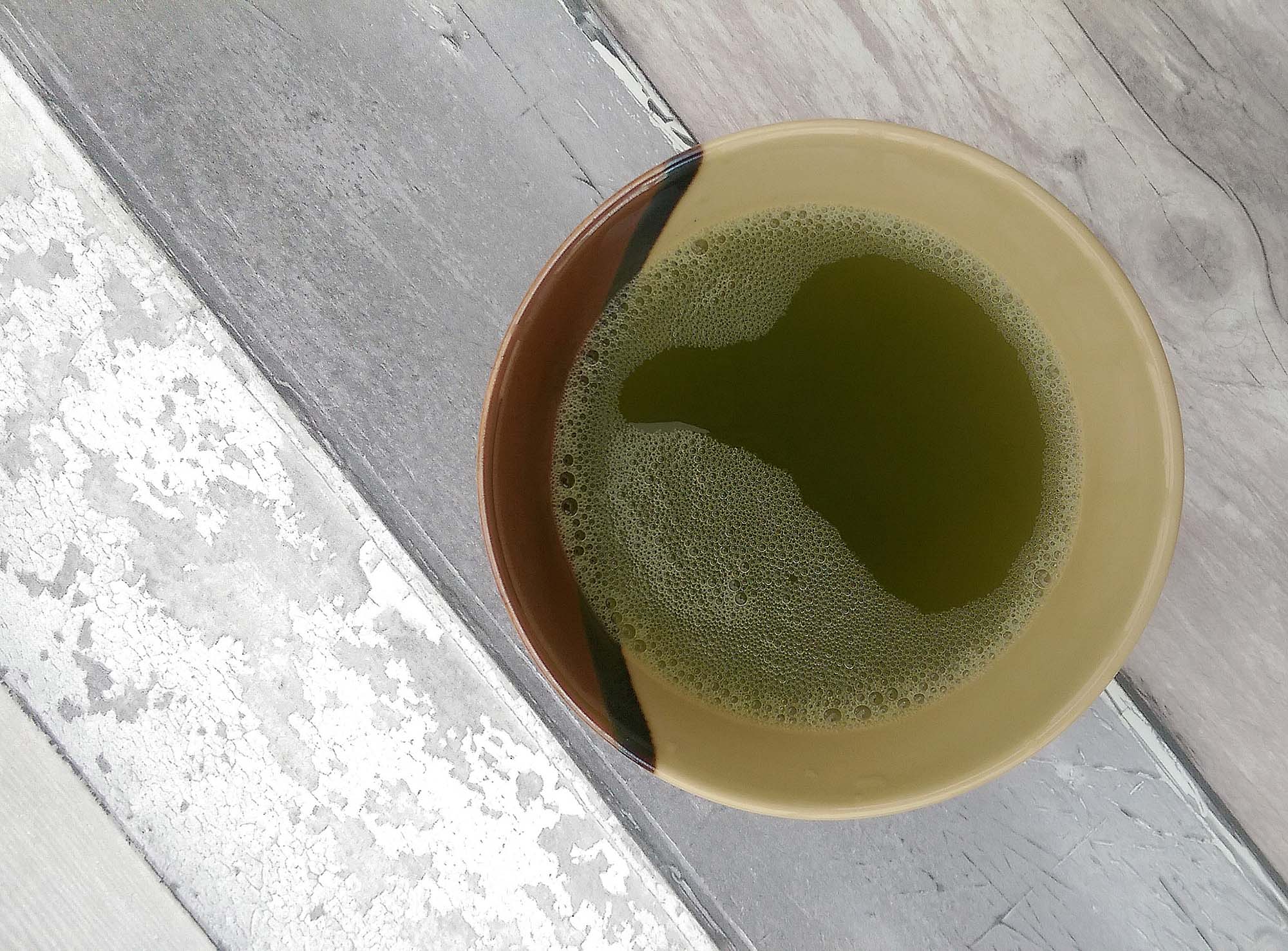 I think I'm in love with all things Japanese and I didn't even realise until now.
Geisha, sushi, Sake, Matcha, origami, kimonos, haiku, Murakami, Muji, SuperDry... I even drive a Toyoto! (I draw the line at the 'Kawaii' phenomenon.)
Then last month I spotted this beautiful tray in the window of a charity shop. The shop was shut. I was sad. The tray would be gone by the time I could visit again...
A few days later my Mum handed me a 'belated Easter gift', and it was the tray! I was delighted.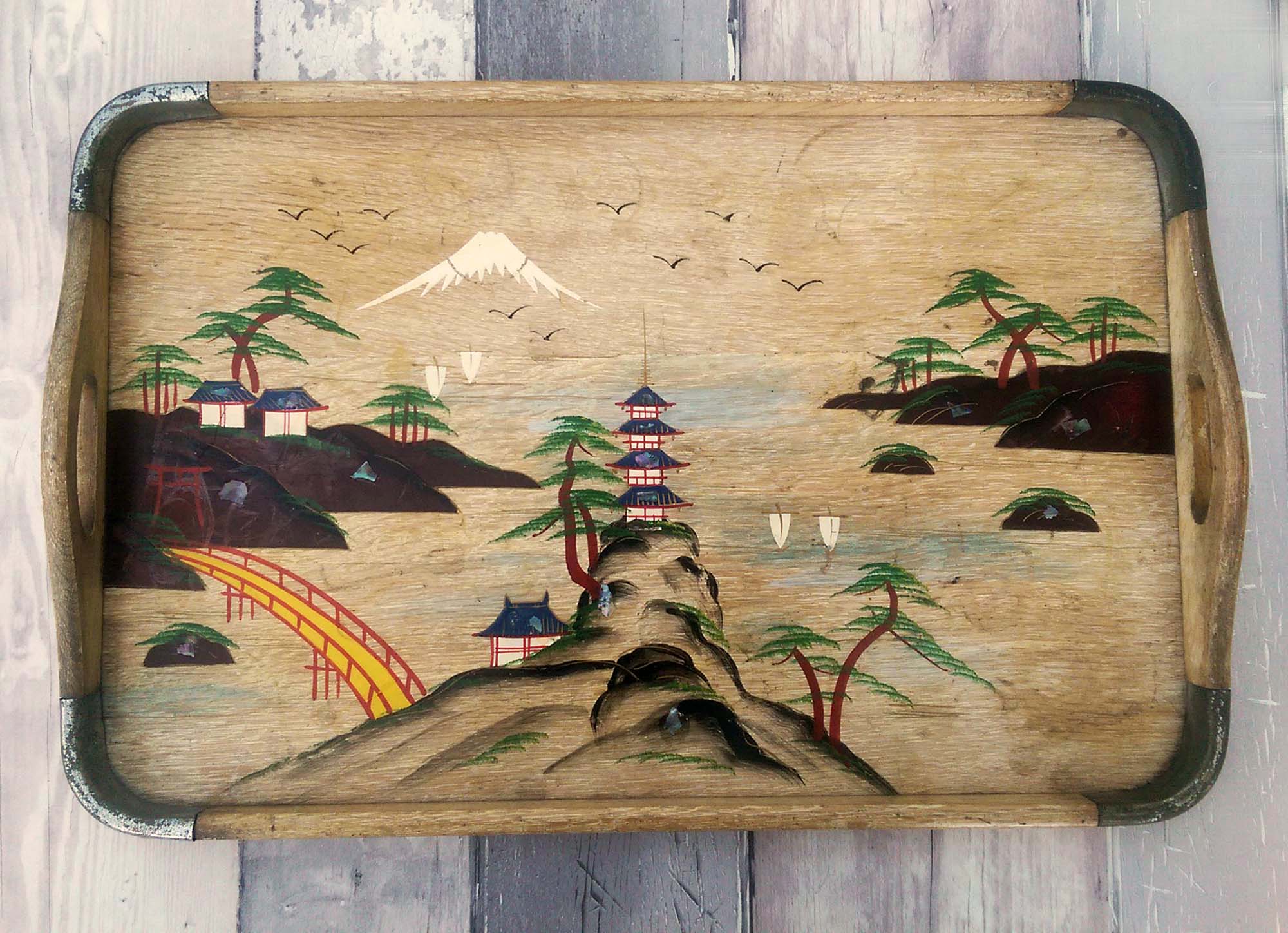 OK it's old. It's a bit stained. But look at the delicate hand painting and the inlaid mother of pearl?
I said to myself that the next time I serve Sake, I'll serve it on my Japanese tray. I might also use it for serving Matcha. In fact, I definitely will.
And I'd love to hear the stories this tray could tell, of drinking games and secrets disclosed as spirits freed the tongue...
The pale wood matches the mini-hockey-stick scoop and bamboo whisk, the accoutrements (which I discuss alongside the hand-thrown Matcha bowls in my New York City Art Journal post) are so much part of the experience; the trees just a few shades brighter than the tea.
I like to whisk in the shape of an 'M' or a 'W' for maximum frisson of the powder.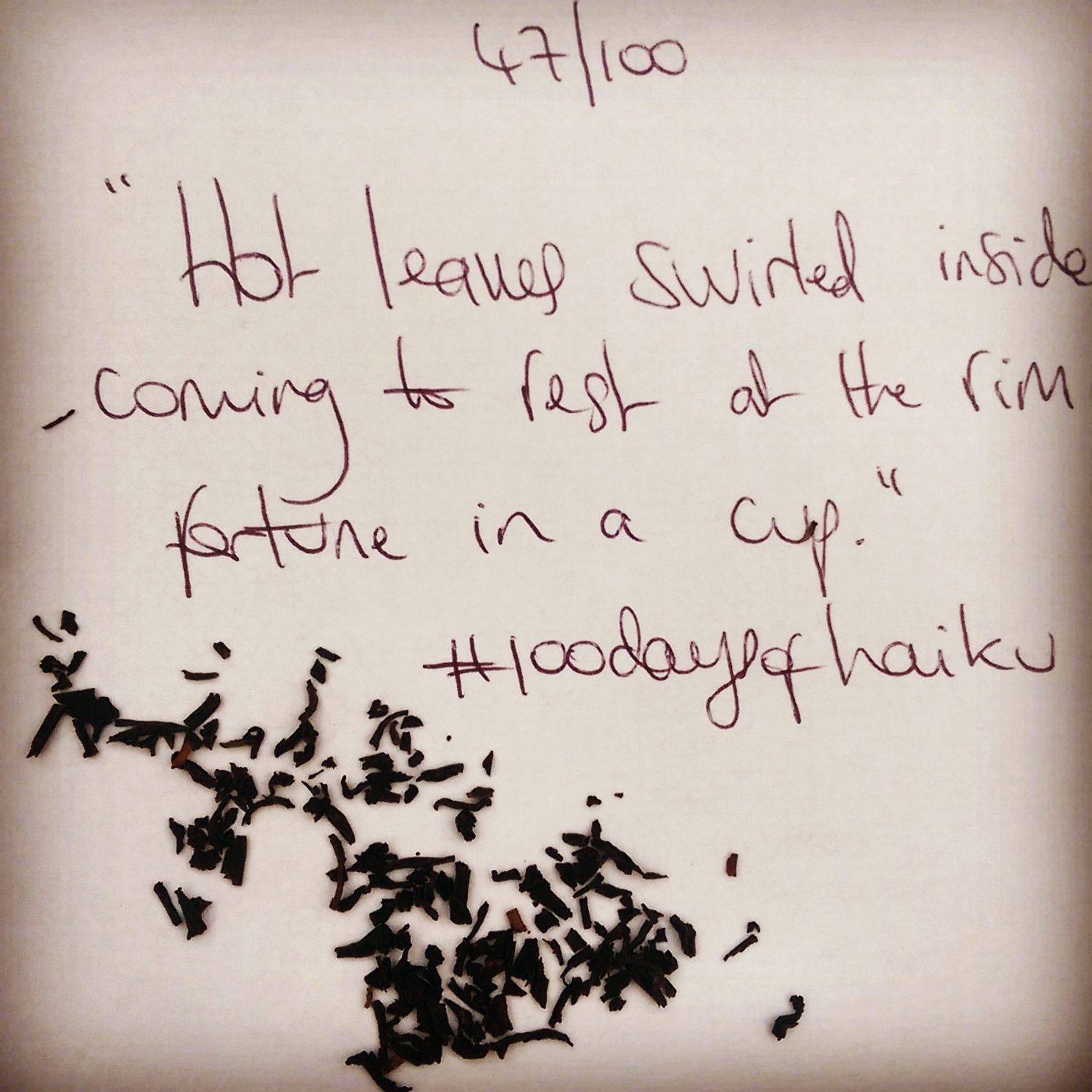 I can picture myself working away in one of those little houses across the yellow bridge, soft rain pattering on the roof, watching the sail boats as I glance up to the snow-capped mountains, listening through the rain to the haunting call of the birds.
I've written about trays before, and Japan is definitely on my list of places to visit...unless of course, it turns out to be a Chinese tray?
Even so, the story is the same in my head and I'm sticking to it #makingamomentformatcha