A view of a crane from aboard the Waverley; the world's last sea-going paddle-steamer. I love this image; am drawn to it again and again.
Grey and dark, powerful, hard-working and a little bit iconic.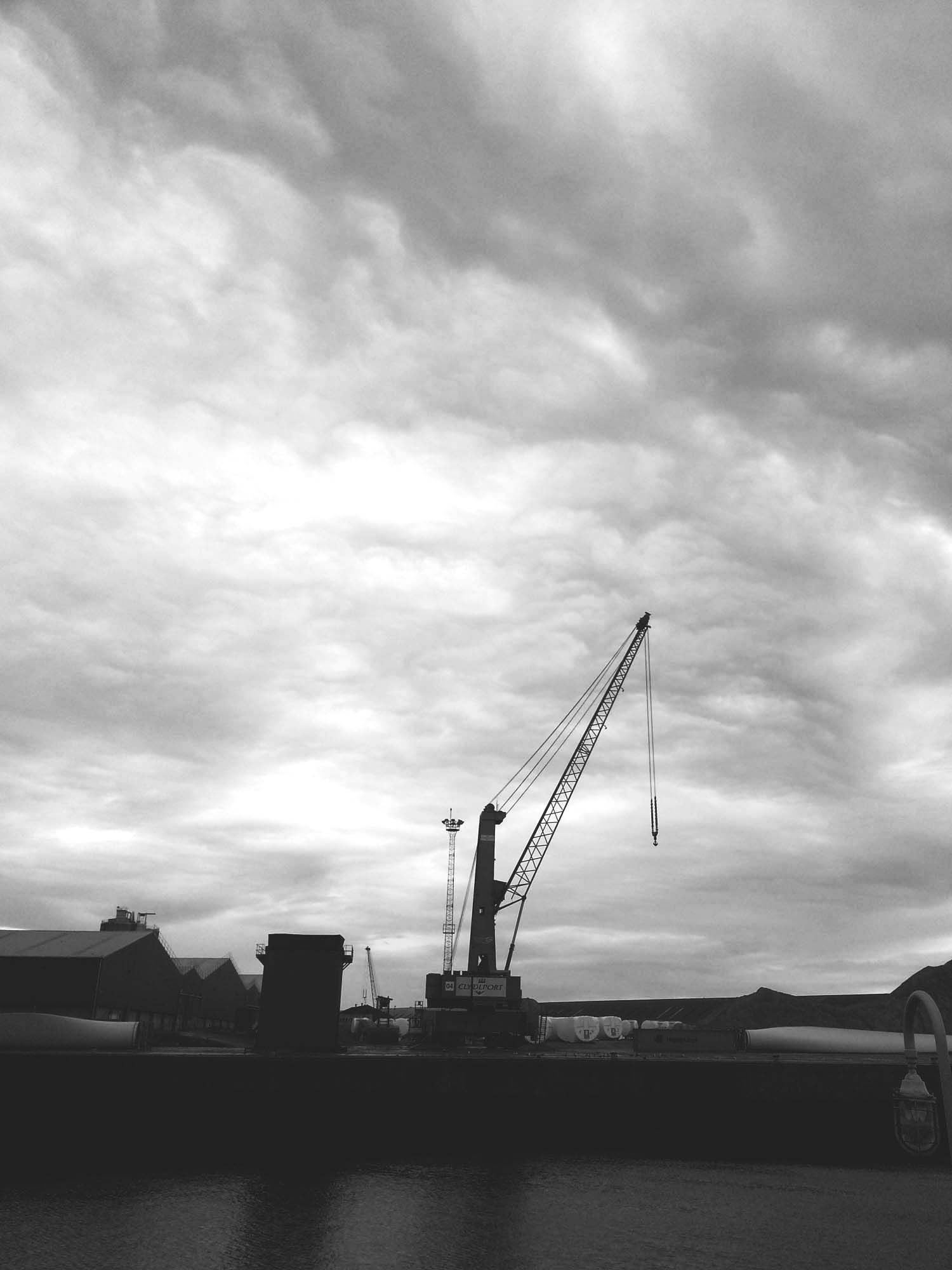 It's the skyline of anytime, but the bleak scurry of clouds is particularly suited to the whims of January.