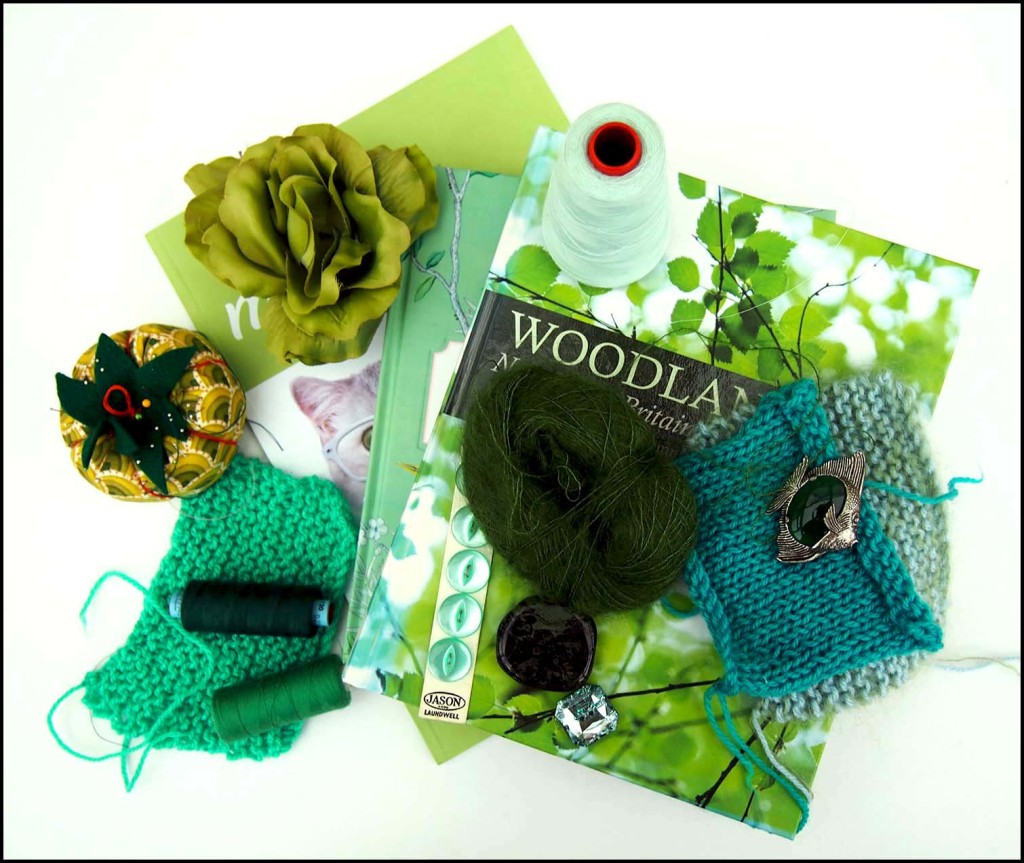 January = a welcome relief from red things and glitter and sparkle and everything related to Christmas. I find green is the perfect antidote, so I've gathered a little collection of green treasures that are happy and inspiring for the year ahead.
Beautiful mohair wool for knitting, some green squares I've already knitted for a blanket, threads for sewing and stitching, vintage buttons, a Kambaba Jasper palm crystal, books to read - about woodlands and about decorating, the first issue of Mslexia magazine from my new subscription, and my green fish brooch to remind me to 'just keep swimming'.
I did a collage to the theme of GREEN last year, with the emphasis on recycling. I love to feel I'm helping the environment and saving even a *tiny bit* of the natural habitat around me through the choices I make as a human and as a consumer.
This year I plan to grow my own vegetables for the first time, focus on 'slow' crafting, recycling and upcycling, reading lots of  (paper) books and living in a mindful and purposeful way. So many verdant, green, happy things ahead.
Do you like green? What connotations does it have for you?