For the last week I've been obsessively designing patterns for the Make it in Design 'Beginner' Summer School. It's been so much fun! The brief was for simple, stylised designs for multiple applications across fashion and home.
The colour palette was provided as Pantone colour samples and I used these by colour matching them in Photoshop/Illustrator using the eyedropper tool (I haven't worked out how to load Pantone palettes yet).
My first thoughts were of palm trees, ship's wheels, sunsets and prawns. A heady mix for the French Riviera jetset!?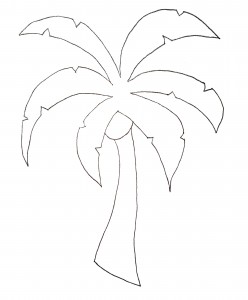 I'd forgotten how tricksy Illustrator is. Why can't you move between artboards and still have the colour selected? #firstworldissues
I managed to learn a few new Illustrator skills in the process. Like adding gradients (a key element in the design brief), and isolating different elements of an image-traced live-paint group to change colours.
After playing about with the below design for a while, I couldn't decide which version I liked best - thoughts?
Then I had to remind myself: gradients don't repeat, but they still look nice for a single placement.
I can see this design on a beach towel, face cloth, napkins, plates (especially picnic plates!), t-shirts, a beach bag. Loads of possibilities.
The limited palette really helped me to focus on the designs, and re-use colours where I would normally have gone for more of an obvious impact. I think it's proven to me how much cohesion it creates too. That's particularly true with the pink ship's wheel design below. I created it in another colour way (not shown here), and had fun playing with scale.
Here's a few of my other favourite designs for this brief: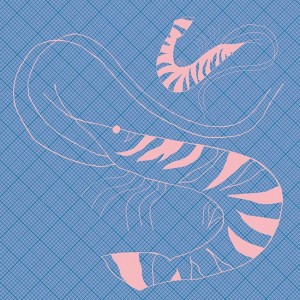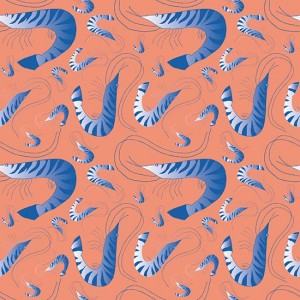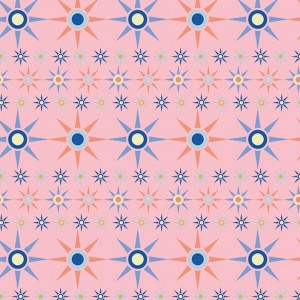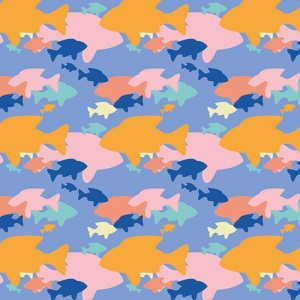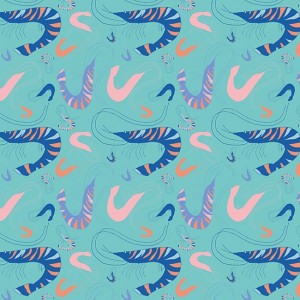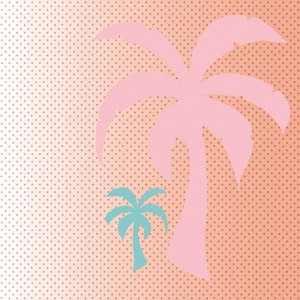 Most of the designs are simple grid repeat vector patterns, but the 'Graph Prawn' is a single 'placement' design. He's cheeky isn't he?
Which one is your favourite? I'd love to know.
***Update, Update 15.08.16***
So excited to find out that I WON one of the '20 ways to draw...' books for sharing my pattern-progress on Instagram. Taking this as a sign to focus more on my patterns and design work!