The Collage Club theme for May was all about WILD. And when I thought about how to interpret WILD, the first images that popped into my head were of the catwalk: WILD fashions, sets, shows and extravagance.
Patterns and prints and shoes that are almost too high to walk in. WILD hair and party make-up and trends that go viral and fights in the 'FROW'.
I was in the fashion world once, having studied it for 4 years. I can't say that those years were particularly WILD, but like any student, there were definitely some wilder times. So many influences to absorb, so much colour, and the chance to experiment. Going WILD.
In terms of concepts and materials, whatever you could lay your hands on went into the mix. And I specialised in printed textiles so the textile-lover in me got a chance to go WILD.
Feathers and foam and printing on lace and drawings for electronic dresses with keyboard parts in them long before jewellery and craft sellers were using keyboard numbers and scrabble tiles to make things. Staying up late to write print reports. Staying up late to party. Sleeping in late for exams. WILD times!
So here's my WILD designs; a triptych: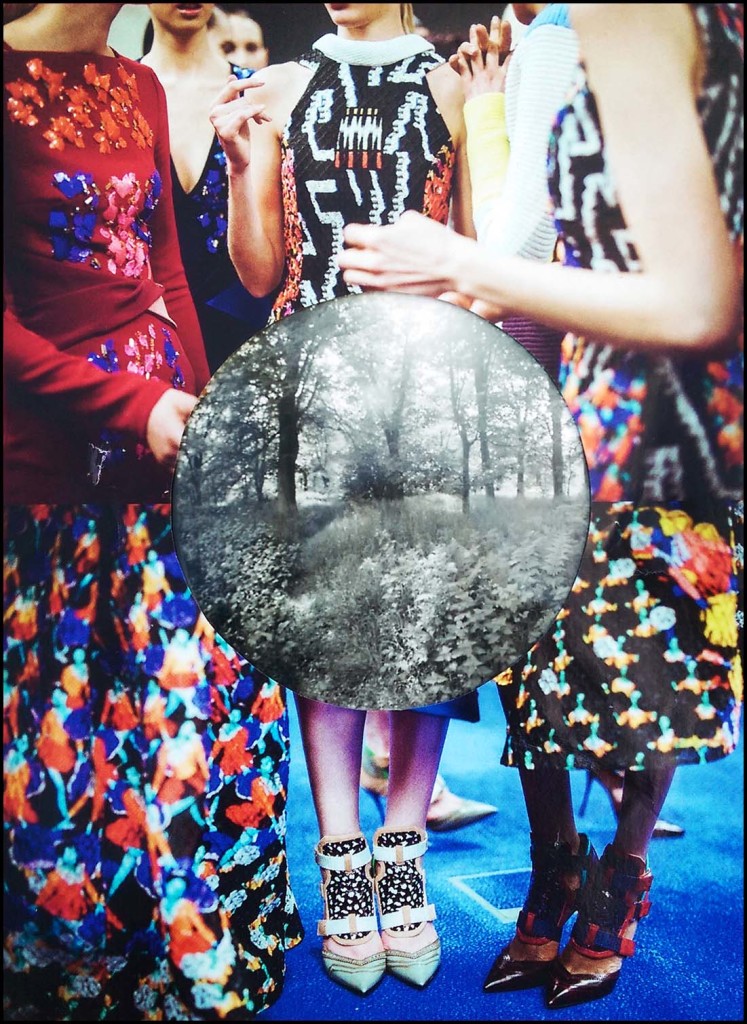 The photograph in the middle was shot on my analogue fisheye camera on black and white 35mm film. It's of wild woodland and I love the glossy effect against the high-colour fashion image. I also like the idea of models being the 'trees of the catwalk'.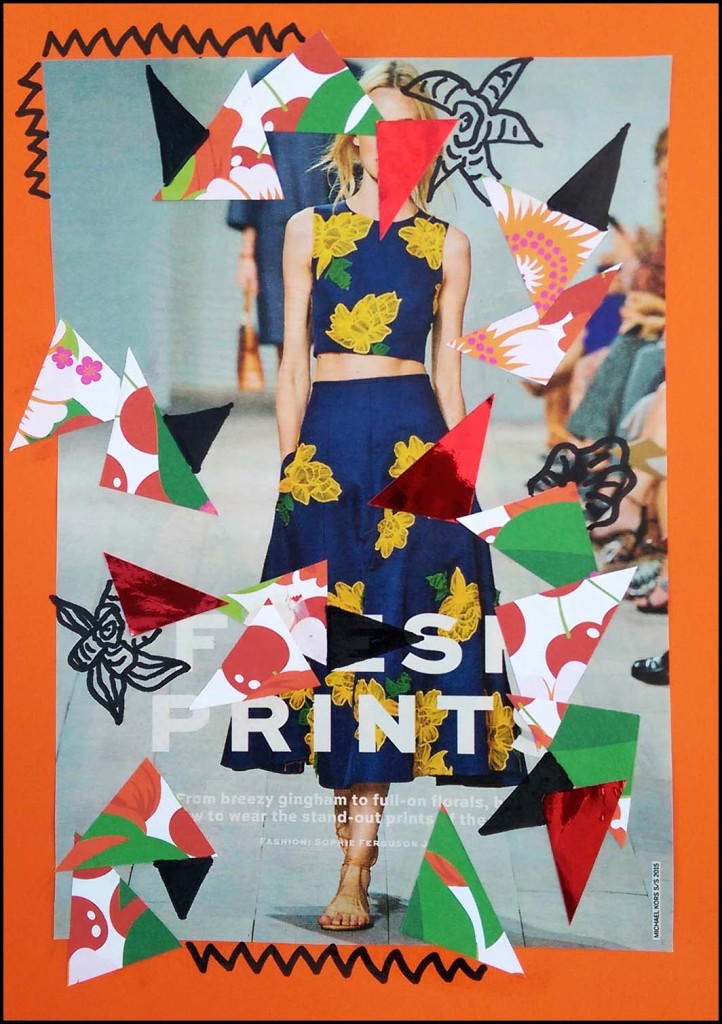 Pulled straight from a fashion mag, this image - this outfit - reminds me of a skirt I had when I was 16. It was navy with orange flowers and I wore it on a first date one summer evening. I took my mother's vintage handbag with me and I felt super grown-up. I wore a camisole and a blazer with it. WILD sweet sixteen!
The triangles of jungle-print are the cut-off-corners of wrapping paper that I used to cover one of my scrapbooks.
They remind me of my creative-collage-sister Karen Lynch who is well over halfway through her #100daysofpaper for The Great Discontent's 100 day project. You can follow her collage-journey here.
The red mirror card is like a metaphor for how fragile the fashion industry can be. One minute the catwalk is red-hot for a trend, the next, everything is gone, thrown away, broken, fragmented. That sounds super-serious and deep, but it was just a thought I had when I spotted the card in my stash.
And then I couldn't resist drawing more triangles in black and adding squiggles. It's the rebellious art-journaler in me. (Check out my ZINE.)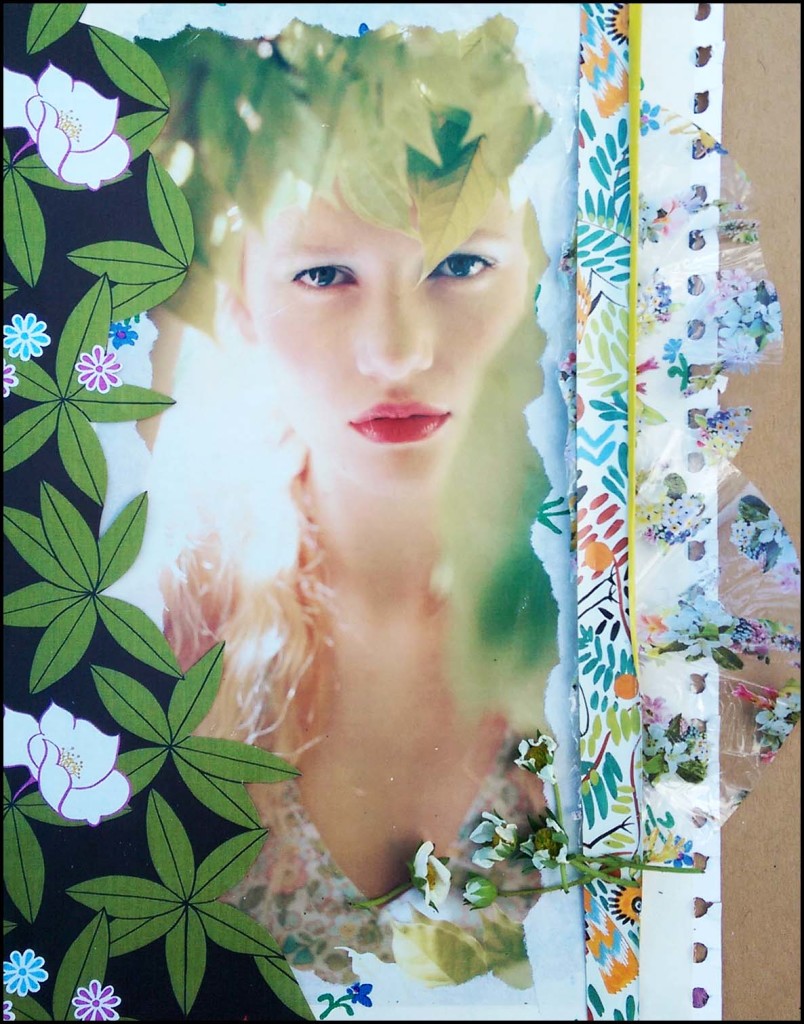 This final image is much softer; a naive wood-nymph peering through leaves and branches, wild flowers at her feet and sunlight on her face. But she's got a vagabond spirit and lives and thrives by her wiles and her wit, out there, there in the WILD.
I did a fashion collection called 'Fairy Nymph' at college and it was made entirely in chiffon. There is something so beautiful and feminine about it and completely at odds with 'high fashion' - more raw and unfinished and closer to nature than machine.
So these are my three faces (images) of WILD.
View more responses to this theme and join The Collage Club on Facebook.