This is my first collage in a while, and it's rather stark in comparison to my usual jumbled style. The Collage Club prompt for July is: BEAUTIFUL.
But what is beautiful?
For me this black and white image of the girl in the car (or train, or bus), her hair blowing about just begging to fly free, the landscape spinning by and curious thoughts passing through her mind - just feels so beautiful, unrehearsed and free.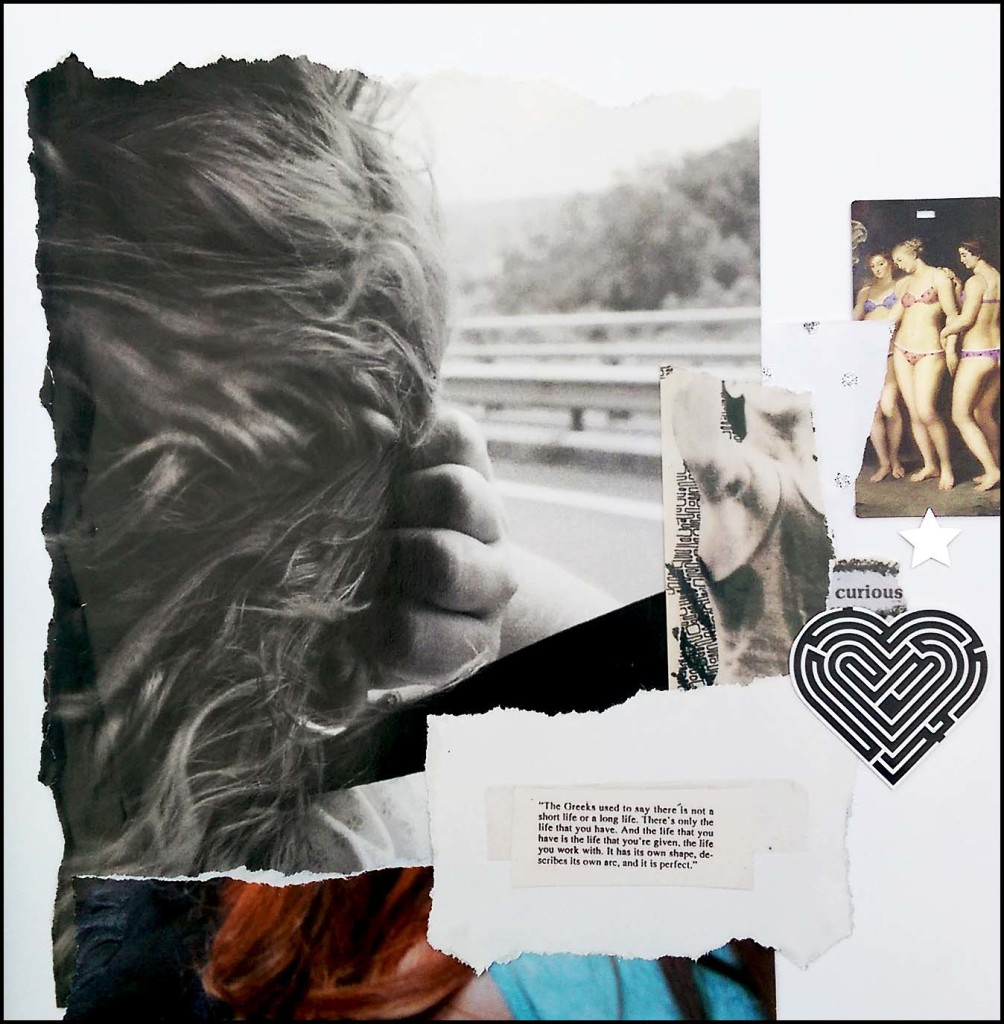 It made me think of beauty as a bare face - no make-up, but perfect none-the-less, and encompassing so much more than a 'pretty face' (because you don't need to be 'beautiful' to be a beautiful person):
Wispy, dreamy days of adventures, journeys, travel, life unfolding as it should. Tangents weaving their magic, innocence, youth, discovery, the labyrinth of first love, time trickling by filmic and surreal changing into technicolour as the chrysalis exposes the beautiful butterfly.
The quote that I've used sums up the scene, the feeling, wonderfully:
The Greeks used to say there is not a short life or a long life. There's only the life that you have. And the life that you have is the life that you're given, the life you work with. It has its own shape, describes its own arc, and it's perfect.
Societal stereotypes of what is perfect and what is beautiful are often shallow and unattainable, so the message to live life to the full, experience it all, be curious. To me, that is beautiful.
Connect with The Collage Club and see how other members have interpreted this theme.