I think this is a 'vintage' offering for my Collage Club friends, as this theme was posed way back in June.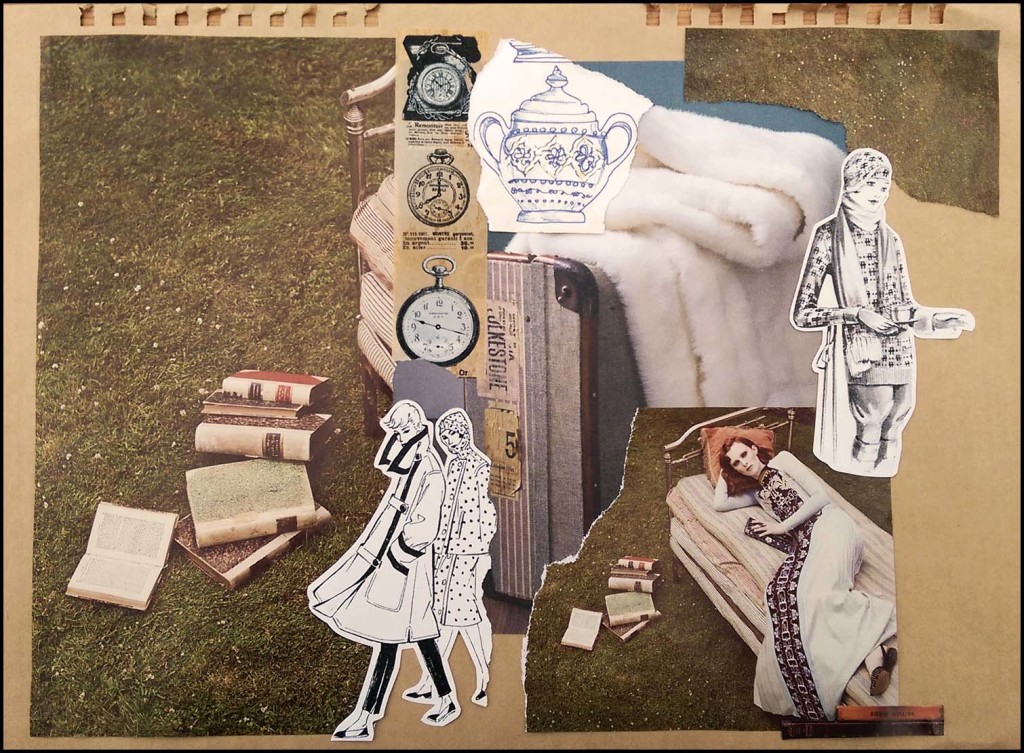 I used a background of brown scrapbook paper which provided an 'aged' foundation.
I loved the image of the sepia-tinted books and a bed frame that reminded me of 'Bedknobs & Broomsticks' (how great is Angela Lansbury?) and the vintage suitcase with the furs - oh the glamour!
My Mum reads The Lady magazine and the black and white images of well-to-do ladeez adds a touch of well-heeled class (first class...)
When I took a step back it seemed they could even be the 'vintage ghosts' of a bygone era, traversing a land of dusty hard-backed books and carrying on conversations that echo of times gone by, wafting back and forth between then and now. I love that idea.
It's a bit like family stories being passed down through tit-bits of letters and secrets whispered in fits and starts and old tape-recorders found squirreled away in the loft.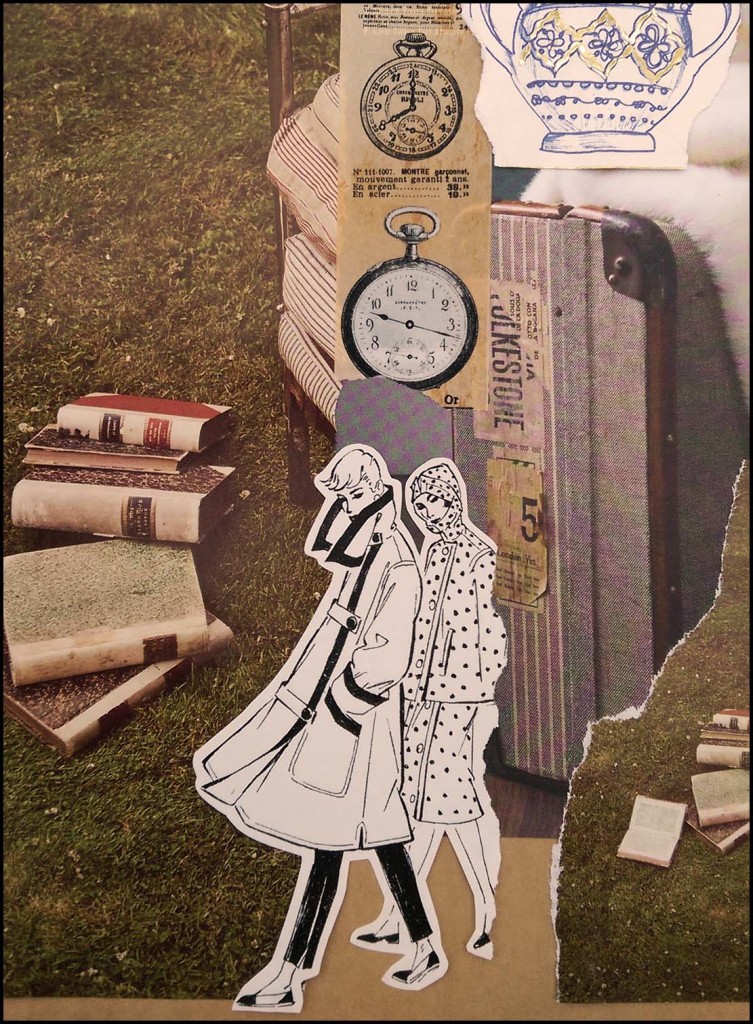 The washi tape of the old telephone and the pocket watches remind me of the phone my Nana had in her hall; big and heavy with the rotary dial system that is unthinkable now for speed and efficiency and probably didn't have a hash key or a star key.
The tea-cup was a last-minute addition and I'm not sure it totally fits, but if only to suggest the leisurely pace (and style) of travel on a glorious cruise liner perhaps or the Orient Express.
Fine china and smart tailoring and pearls and expensive millinery and feathers and a slow extravagance because no-one had a better place to be than right there where they were at that moment.
Sounds appealing doesn't it?
Join The Collage Club on Facebook.
See what the group are creating on Pinterest:
Follow rare pear studio 's board COLLAGE CLUB ...all collages by members of The Collage Club on Pinterest.