MAPS is such an interesting theme for a collage. There are so many ways to interpret it.
Actual maps, routes, places, imagined lands, finding a way, roads, travel, timetables, instinct, old-fashioned ways to orientate (the sun, vegetation, water?), labyrinths, getting lost, lost but now found, finding yourself...
And then I thought about my mind. Mind-maps. Mapping a route through my own consciousness. But not in the traditional 'spider diagram' way of a corporate boardroom.
My first thought was that my mind is like a ball of wool. Tangled. There is no map. Strands of thought bisect and influence each other while each tiny facet, each jewel of memory or thought or emotion is required to complete the whole.
Thoughts reflect back on each other in a mirror, or a labyrinthine mosaic. It's a huge jigsaw in there, and sometimes I am lost inside it. A nest of words and emotions all bound together in a tight ball. Emotions seep or spill or tsunami from the centre. Each compartment holds infinite bytes of life. There's a central processing unit. It's at the heart of everything.
The colours that came to mind were black and white and red.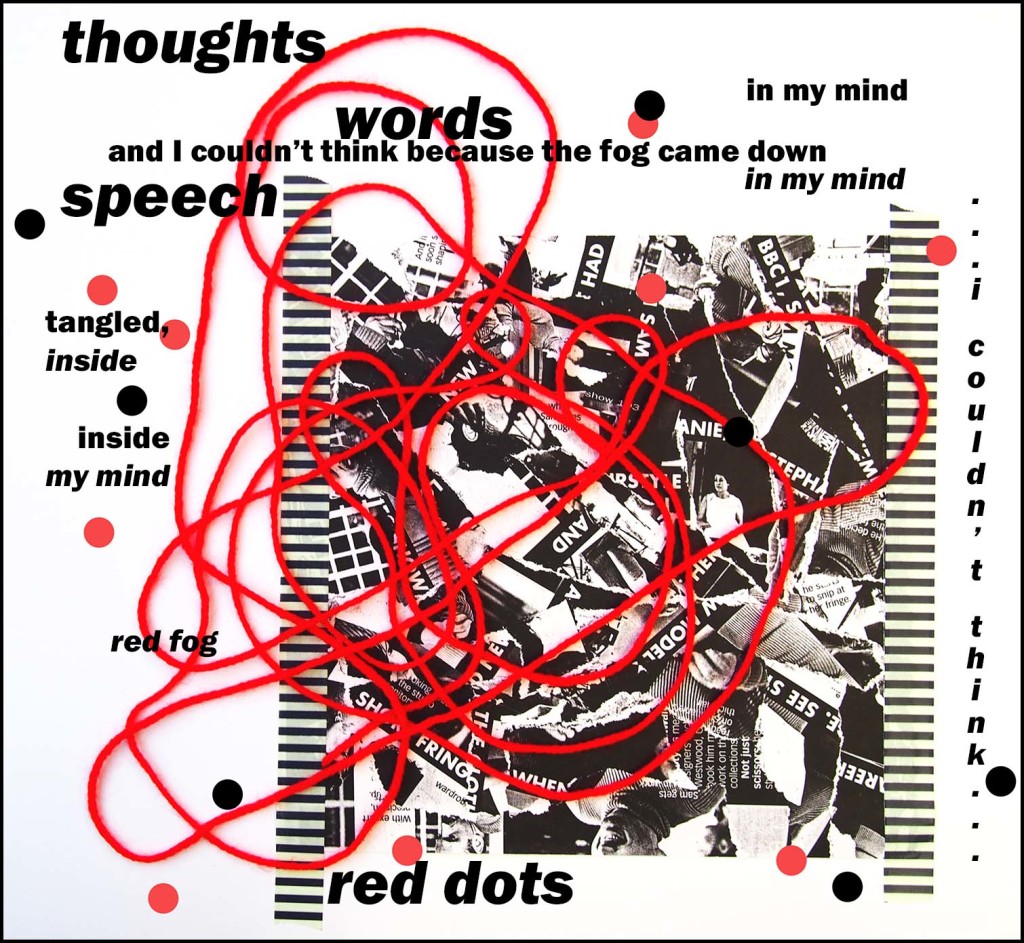 I experimented not at all. I've got loads of actual maps and images of lines and geometrics and patterns, but I needed this to be direct and strong and clear; the opposite perhaps of what I imagine my mind to be? An interesting dichotomy.
I used images and words ripped from a magazine, stuck down and then photocopied into a fragmented mosaic. I cut the piece into a square and edged it with black and white striped washi tape, and then spilled some red wool all over it. The text I overlaid digitally.
The colours might have been inspired by seeing this image at the Riverside Museum in Glasgow.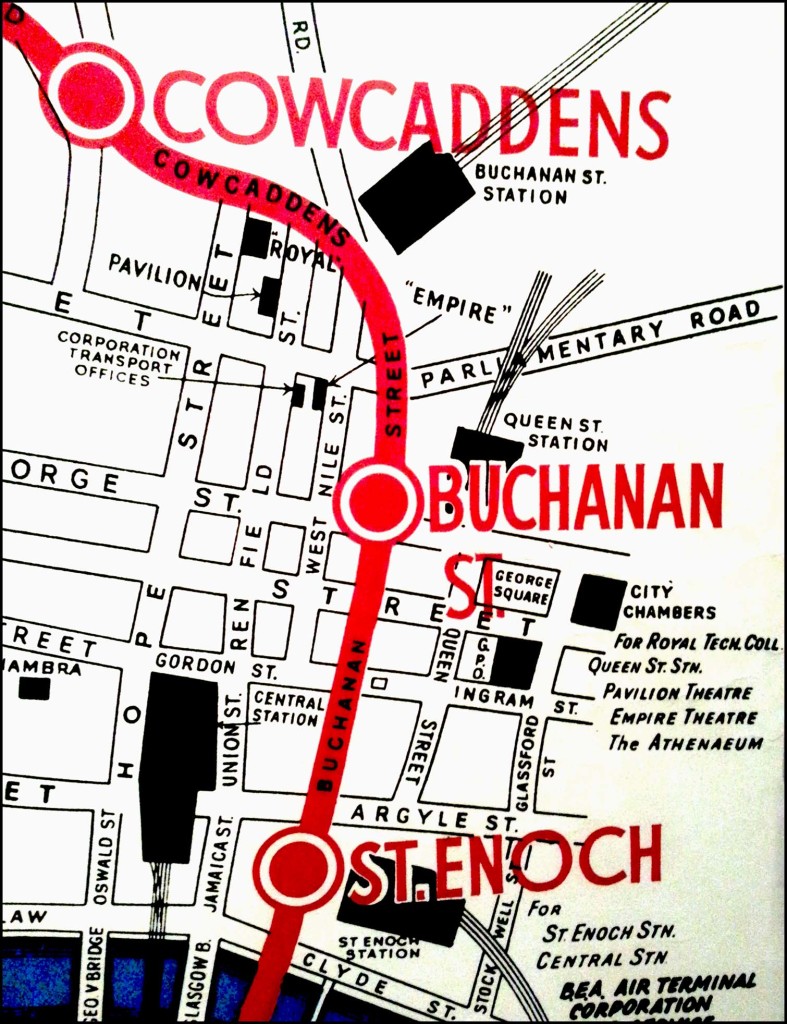 It has good strong lines and features the same colours. I also think this bold style is inspired by the visual artist Barbara Kruger, who's work never fails to make me think.
This is my second 'hybrid' collage; produced using both physical and digital elements (the first was for the theme WOMAN.)
It's experimental in its own right, and very different from my other pieces. And I'm still inspired to create for this endlessly inspiring theme of MAPS.
Join the Collage Club on Facebook.