It's been a while since I had time to COLLAGE, but this month's theme of 'Junk Mail' had me raiding my paper-recycling box and it started to flow from there.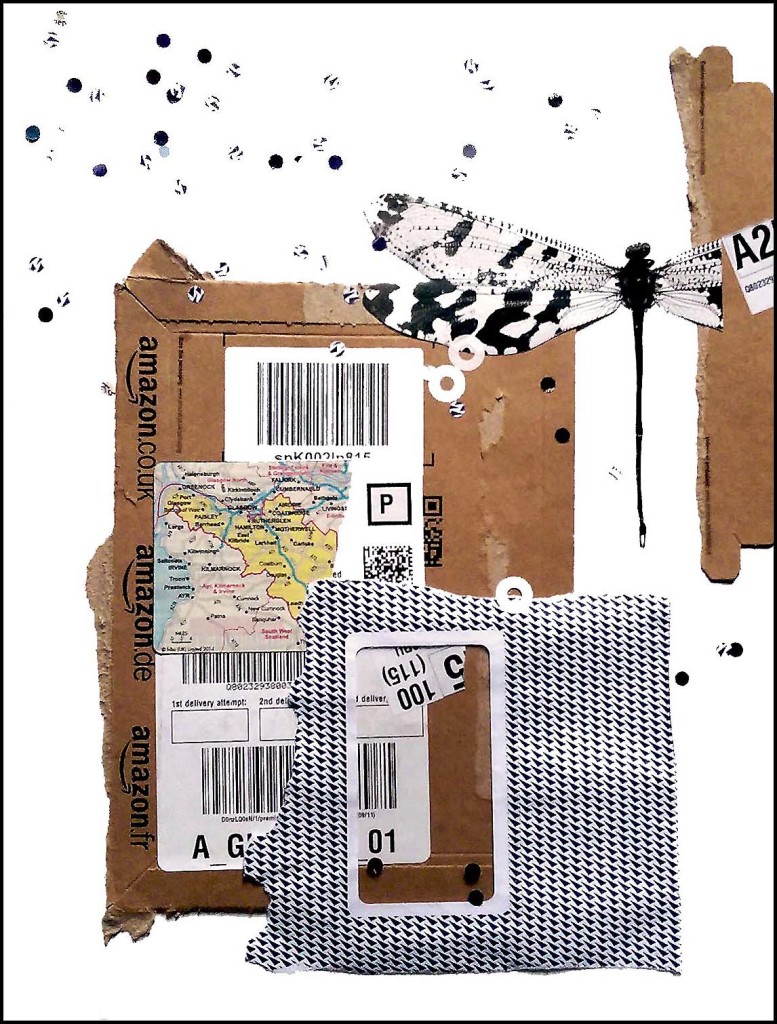 I've used the sturdy packaging of an Amazon envelope, complete with tracking stickers and barcodes. I love the tracking stickers and barcodes.
The dragonfly is from the exhibition programme for The Lighthouse in Glasgow, and I've got Standard Life to thank for the pretty pattern on the inside of this envelope.
I couldn't resist taking the hole punch to the envelope too and using the little 'circles of debris'. They haven't come out so well here (it's been gloomy all day and I tried to sharpen the image in Photoshop but it didn't quite work out).
I'm happy with this collage and enjoyed sitting piecing it together. I'm pleased too that I was able to stick to a limited, muted palette (for a change).
The map of my locality is from Yellow Pages, which happily adds a bit of yellow to the collage.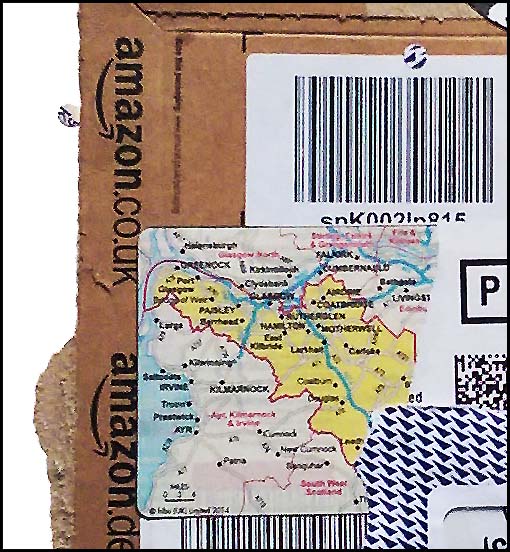 Do you upcycle your junk mail?
Sometimes the junk mail is more exciting than the real mail!
I use the back of envelopes for shopping lists and once kept all the envelopes I received for over a year with a plan to make them into a book.
I never did and ended up throwing them all away. I kinda wish I'd kept them because there were some really interesting colours and patterns...
Check out the other amazing artists in The Collage Club and join in with November's 'Junk Mail' theme.