The theme for October's Collage Club is 'ENCHANTED FOREST'. My mind became enchanted with ideas for what I could create for this, my imagination carrying me away:
Fairy nymphs and bejewelled trees and a forest floor of acorns, chocolates and snowflakes. A place where fairies and angels, good and bad, dangle their feet from the trees that b r e a t h e.

Chocolate fingers grow on trees. Boughs of snow hang from the sky, knitted and tangled and heavy with magic.

The breath of candles light the path, the woodcutter's cottage not far away. Fireflies and toadstools and pumpkins and secret fairy doors are hidden amongst the leaves, deep down where hands might grasp and steal you away, never to be seen again.

There is treacle and treason and the crystal ball of fairy-folk who dabble in the dark arts, where children frolic and adults dally but who knows what will happen next in the enchanted forest?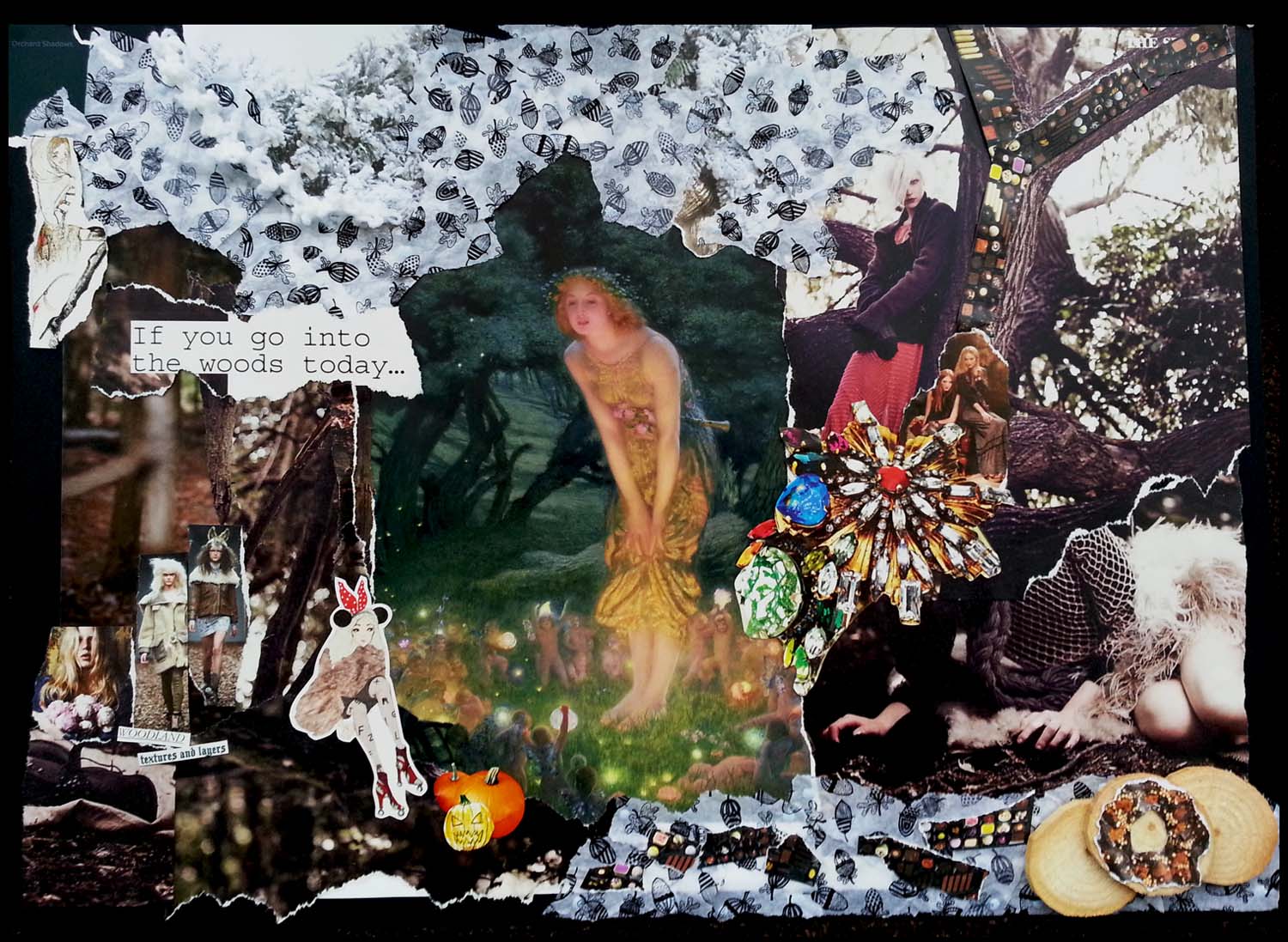 All eyes are drawn to the light in the ENCHANTED FOREST.
I used images ripped from magazines (not VOGUE!) of ethereal trees, and woodland undergrowth, using one of my favourite fairy images for the centrepiece. I wanted the eye to be drawn into the gathering of light and fairies, with the darker imagery around the edges.
The acorn tissue paper was used as wrapping when I bought some dish cloths in the same print (acorns, I love acorns). The wood cuts I rescued from my Dad's kindling pile. The 'snow' bough is a bit of knitting that I started, then realised I had gone wrong and so I pulled it off the needles. I unravelled most of it then realised the effect of the undone stitches, like knots, would be perfect as 'enchanted' snow.
I wanted to add more to this: glitter and sequins in bronze, silver and gold, more chocolates carpeting the forest floor, but I stopped myself from going too far. I think.
Because it's Halloween, I allowed myself to add in the pumpkins. Every enchanted forest has pumpkins!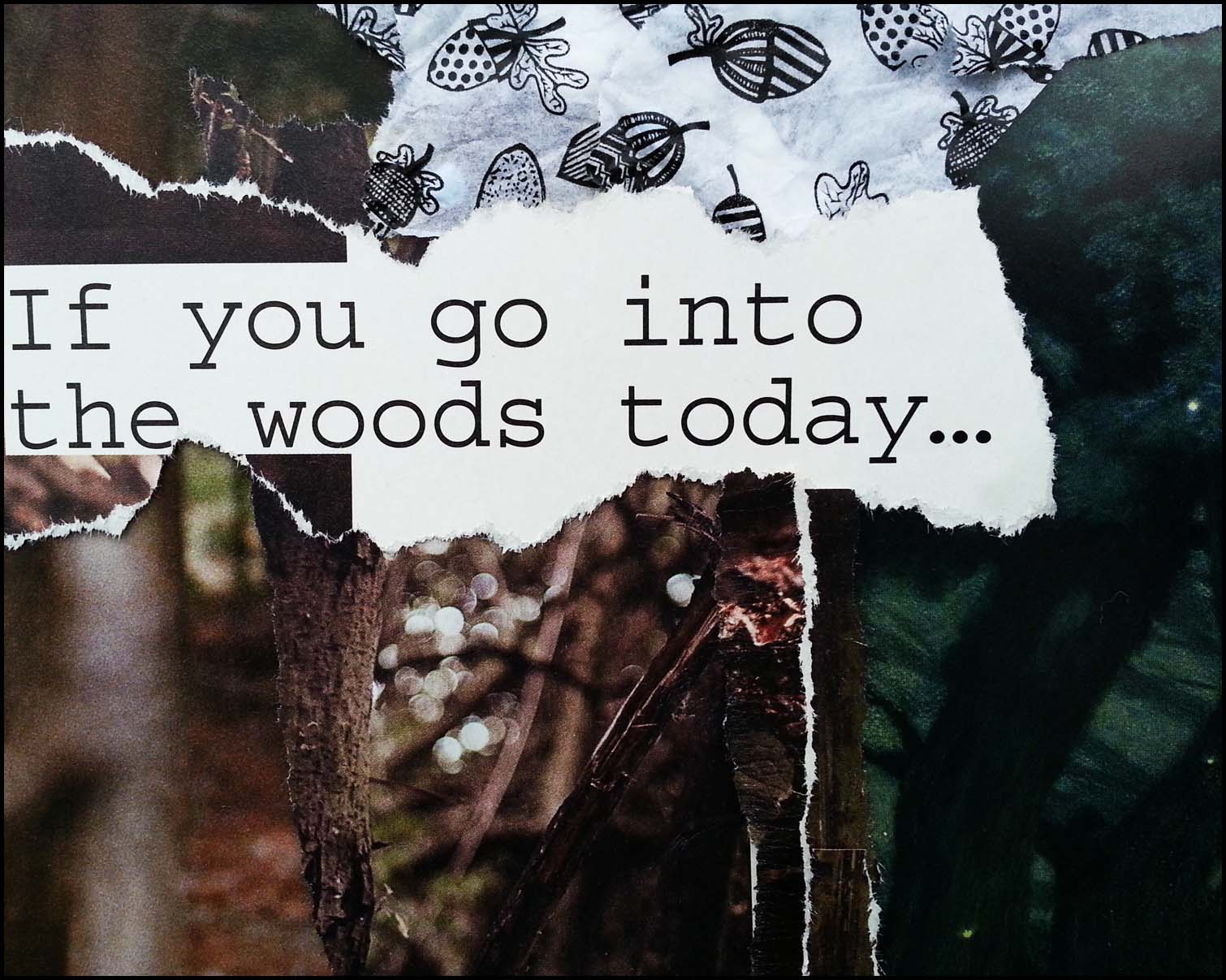 The enchantress Karen of Leaf and Petal is hosting the collage this month over on her blog. Visit the link up to see the other enchanted offerings.
Happy Halloween!
This post was originally published on my blog The Magpie Diaries.