In this second response to The Collage Club theme of 'BEAUTIFUL', I couldn't resist a subliminal commentary on lipstick - make-up in general - being both a tool to empower and also to imprison. It's great to wear make-up and feel like a 'polished' girl (or woman), yet to some degree it is expected that women will wear make-up to 'look more beautiful', and in certain industries - fashion for example - practically unthinkable for a woman to choose not to wear make-up.
In this collage I've taken the original image of the 'polished girl' and surrounded her with images of lipsticks.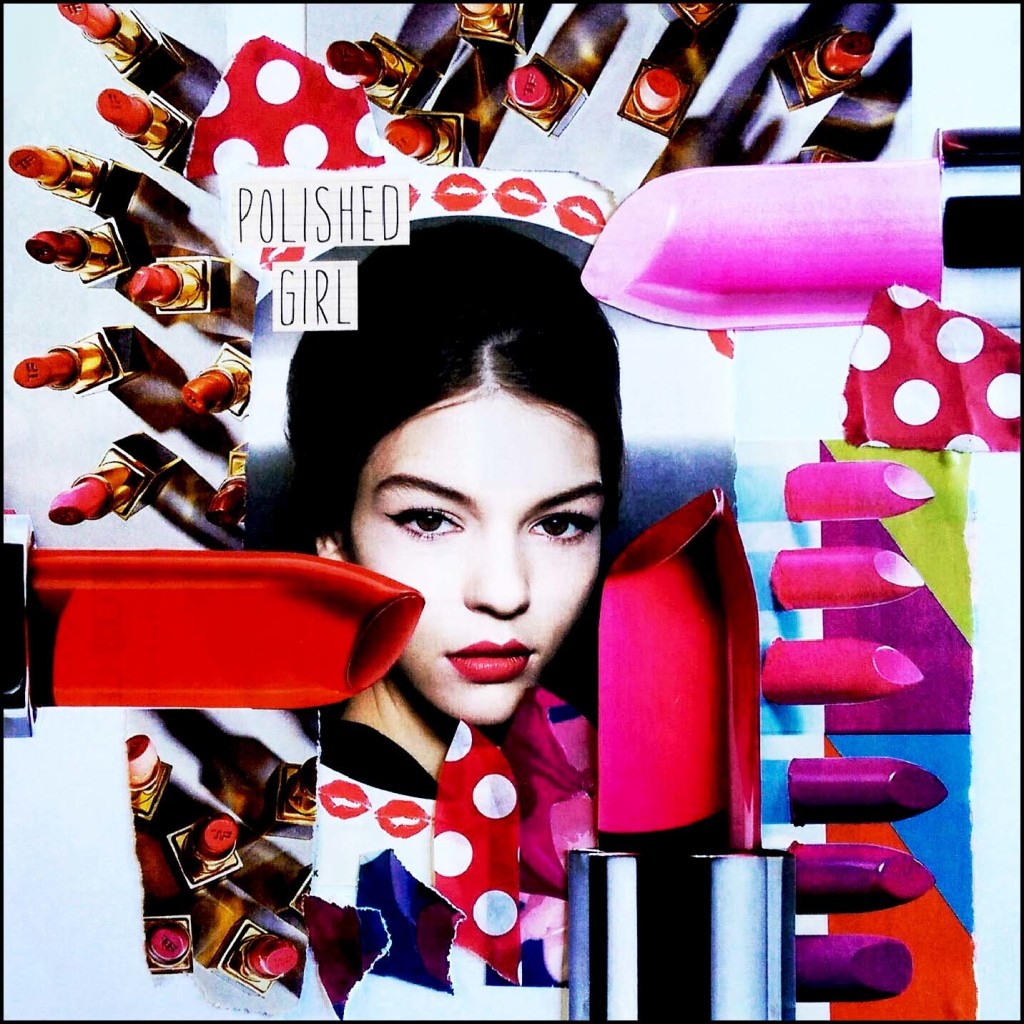 The lipsticks become an armour against the world; an opportunity to polish up and exude an enhanced confidence, yet, yet, turning inwards like a knife, there is a fine line between 'looking your best' and 'making the most of your looks', to the more invasive side of the beauty industry and 'going under the knife' which can become an obsession in a world that reveres celebrity and stardom and the polished patina of a Photoshopped cover-girl (woman).
I've gone quite dark, but I think it's important to examine the psychology behind much of the glitz and glamour in beauty advertising, as young girls are influenced by images that force them to identify non-existent flaws, pursuing the polished look as a cure for all ills - 'if I was more beautiful, then...'.
I love this quote from Donna Tartt's The Goldfinch:
Beauty alters the grain of reality...the pursuit of pure beauty is a trap, a fast track to bitterness and sorrow...beauty has to be wedded to something more meaningful."
See a different take on this theme in my first collage What is Beautiful?