After my first foray into art journaling last week, I can't get enough of documenting moments in my life through words AND art-collage. Here's another two pages in response to the Get Messy Art Journal prompts for the 'Season of Love'.
They are not so dark this time, and at two extremes of the colour spectrum. I loved writing over the papers I used and thinking about how to capture all I wanted to say for this prompt.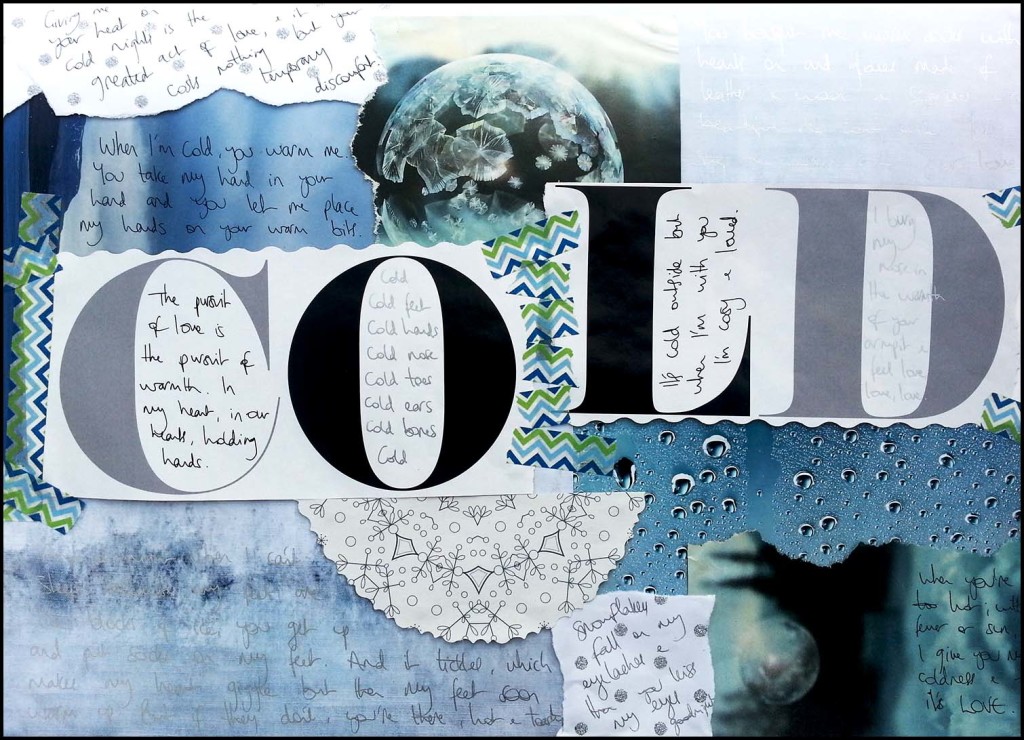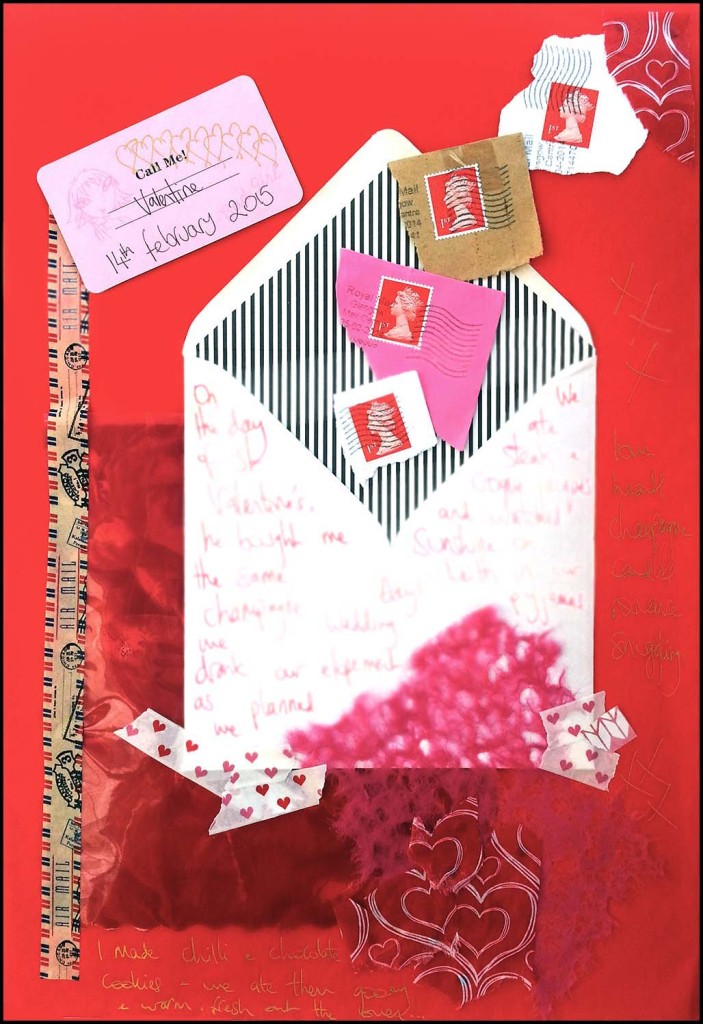 For the second image I used the envelopes that contained the Valentine's cards that my husband and I exchanged, and some of the tissue paper that wrapped a little gift that my Mum gave us. I've blurred out some of the words though, because some things need to be kept a secret!
It's such a nice way to preserve an experience; like a diary. On this occasion, a diary of love.